Brussels Cinemas
Take a break after enjoying some outdoor activities and go catch the latest release of your favourite movie star at one of the movie theatres in Brussels. Watching movies is a popular entertainment in Brussels with several major multiplex theatres like Kinoplex and UGC having their chain of theatres here.
International English language films are shown on their worldwide release dates, with French and/or Dutch subtitles. There are small cinema houses which showcase art films that promote Belgian cinema on an international scale.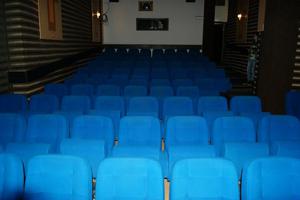 Actor's Studio
Actor's Studio
The Actors Studio is located in the heart of Brussels at Petite Rue des Bouchers. It is equipped with 3 screens with different accommodating capacities. Screen 1 accommodates 79, the second screen 93 and the third screen has a place for 46 people. The film theatre prominently screens art house films and also horror films from Europe and outside. The films screened here are frequently in their own regional languages however they do have French and Dutch subtitles.
Address: Rue de la Fourche 17-19, Petite Rue des Bouchers 16, 1000 Brussels, Belgium.
Tel.: +32 2 512 1696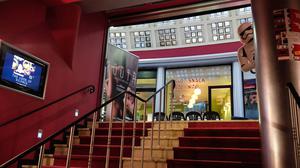 Cinema Aventure
Cinema Aventure
Le cinéma Aventura is located at Rue des Fripiers that is in the center of Brussels. This theatre has 3 rooms with all the modern amenities like 3D projections.
Address: Rue des Fripiers 15 Kleerkopersstraat, Galerie du Centre 57 Bloc II - Centrumgalerij Blok II, 1000 Brussel, Belgium.
Tel.: +32 2 219 9202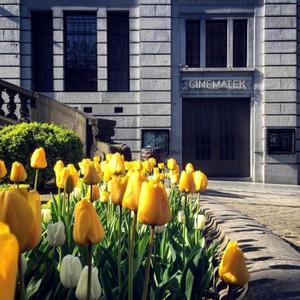 Cinematek
Cinematek
The Royal Belgian Cinematheque was founded in 1938 and is a bicultural institute opened for public utility. It is located at Baron Horta in Brussels and is renowned for regular shows of preserved films. There are about 3000 sessions in a year and also different film festivals, meetings, previews, and seminars are organised for getting acquainted with the history of films. Here one can get films from all the genres like silent films to historical ones. The films are mostly screened with subtitles to avoid language hurdles.
Address: 9 rue Baron Horta, 1000 Brussel, Belgium.
Tel.: +32 2 551 1900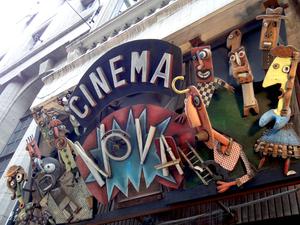 Nova
Nova
The Nova cinema theatre was inaugurated on January 1997 and is located at the Rue d'Arenberg. This is a theatre devoted to films and videos which are made by independent productions and is a non-profit association managed by a group of volunteers. Since its establishment, the Nova cinema has attained a good reputation in the audio visual field. There are monthly thematic screenings of assorted films and short films from a number of genres like fiction, non-fiction, and documentaries and experimental. Besides this, they also have workshops, debates, exhibitions, seminars and film related fests.
Address: rue d'Arenberg 3, 1000 Brussel, Belgium.
Tel.: +32 2 511 2477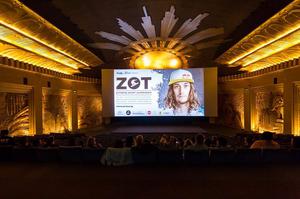 UGC De Brouckère
UGC De Brouckère
The UGC Brouckère is a cinema hall situated the Place de Brouckère . It is equipped with 10 rooms with about 92 to 766 seats. The Grand Eldorado room is an iconic space which was renovated under the guidance of architect Alberto Cattani and has a capacity of 766 seats.
Address: Place de Brouckère 38 - 1000 Brussels, Belgium.
Tel.: +32 02 289 7100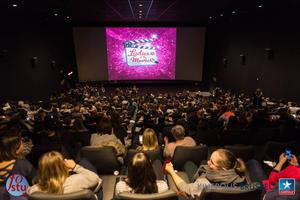 Kinepolis
Kinepolis
The Kinepolis Group is a cinema chain established in 1997 by merging two family cinema groups. Kinepolis Group is a group of 46 cinema halls across Belgium, France, Spain, Luxemburg, Switzerland, Netherlands and Poland. This theatre is equipped with 24 screens and 9000 seats. Since its establishment the theatre has been one of the most renowned ones in the city showcasing movies of various genres.
Address: Boulevard du Centenaire 20, 1020 Brussels, Belgium.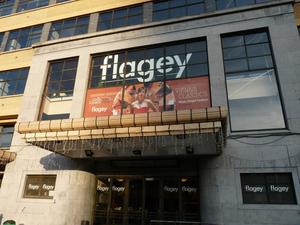 Flagey
Flagey
Flagey is a cultural house in Brussels devoted to music and audio visual arts. It is located at the Rue du Belvédère, and is working as a bridge between various artistic streams to get together and exchange ideas. Art lovers of various ages come here to experience jazz concerts, classical and contemporary music shows and also film and video screenings. Diverse events take place here, such as the Flagey Piano Days and Brussels Jazz Festival and many more. Such events make Flagey a prominent cultural hub on the national and international level.
Opening Times: Tue. to Fri. 12:00pm - 5:00pm
Address: Place Sainte-Croix/Heilig-Kruisplein, 1050 Brussels
Tel.: +32 2 641 10 20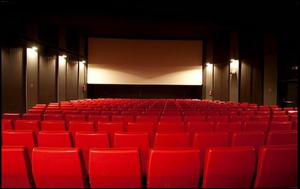 Vendôme
Vendôme
Vendome Cinemas is located at Chaussée de Wavre. The Vendôme is a gallery of Cinematographic Art and an open place where art, culture, emotion and aesthetic sensibility can coexist. The Vendome Cinema was renovated and restored in the year 1992 and built with 3-screens, and in the year 1995 two additional screens were added. This cinema hall screens arthouse films on a regular basis. The movies screened here are prominently French however they also provide subtitles for non-French audience.
Address: Chaussée de Wavre 18, 1050 Brussels, Belgium.
Tel.: +32 2 502 3700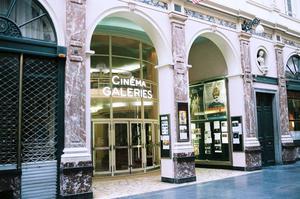 Cinema Galeries
Cinema Galeries
Cinema Gallery is a place which features 'all forms of cinema'. It is located at the Galerie de la Reine which lies in the heart of Brussels. There are a variety of daily Cinema screenings taking place here. The aim of Cinema Gallery is to discover the modern films, in Belgium and also from around the world.
Opening Times: Mon. to Sun. 10am - 12pm
Address: Galerie de la Reine 26 Koninginnegalerij, 1000 Brussels, Belgium.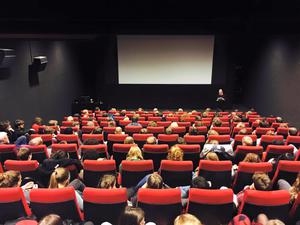 Cinema RITS
Cinema RITS
Cinema RITS is located in Rue Antoine Dansaert and is an internal movie theatre of the RITCS School of Arts. The theatre is a meeting place for true film enthusiasts and lovers. The theatre is equipped with latest digital projection technology and seven meter wide screen, with about 125 seats to offer a comfortable experience to the audience. Cinema RITCS is a perfect place for people having a passion for cinema.
Address: Antoine Dansaert 70, 1000 Brussels, Belgium.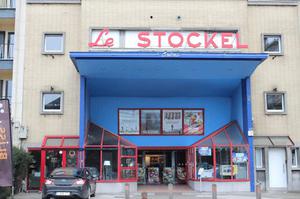 Le Stockel
Le Stockel
Located in the Avenue de Hinnisdael, the Cinema Le Stockel screens art house films. The theatre was inaugurated in the year 1956 with a screening of "Daddy Long Legs" and since then it has been one of the most important theatres in Brussels. Le cinema le Stockel is a member of the network Europa cinemas due to its support for spreading and disseminating European cinema.
Address: Avenue of Hinnisdael 17-19, 1150 Woluwe Saint - Pierre, Brussels, Belgium.
Tel.: +32 2 779 1079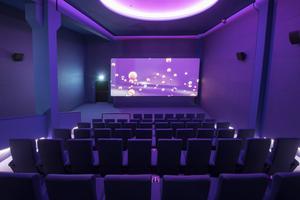 White
White
The White Cinema in Brussels offers a completely unique experience to its audience. It is a friendly and comfortable theatre which is completely done in white and has a splendid design and ambience. The theatre is completely dedicated to good quality entertainment with comfort and luxury. The staff here is knowledgeable and they welcome and share their experiences with the audience. This theatre also has a great dining area for the visitors to savour on some delicious flavours.
Address: 1 Boulevard Lambermont, 1030 Brussels, Belgium.
Tel.: +32 2 240 7850
Recommended Activities