Brussels Travel Tips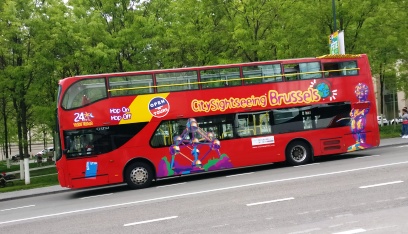 Belgium's capital city offers exciting things to explore, such as museums, landmarks, historical centres, local markets etc. The city of Brussels is not just famous for its landmarks but also for Belgian chocolates, waffles, French fries and a wide range of beers.
Let us dig a bit deeper and learn about travel tips like tipping etiquette, transportation facilities, emergency phone numbers, and some helpful safety precautions.
These guidelines will surely help you enjoy your holiday to the fullest with little or no trouble.
Getting Around in Brussels
A guided walking tour is the best way to explore Brussels because most sights are at a walkable distance. Other modes of exploring the city are trams, buses, rental cars, bikes or taxis.
Visit our blog to know more about how to get around in Brussels in details.

City Transport
Most of the public transportation is operated by the STIB (Société des Transports intercommunaux bruxellois). Free network maps are available at the metro stations and tourist offices to understand the city's transportation. Another way to explore the city is to travel via the ground tram, also known as the pré-métro. It is very efficient and is rarely affected by city traffic.
Brussels cards offer unlimited travel on the metro, bus and tram network, free entry to museums, discounts in restaurants, bars, shops, tourist attractions and tours, and also for the Atomium. A free guidebook is also provided.
Tipping
Generally, service charges and tips are included in the restaurant and hotel bills. Additional tips can be given to appreciate the good service or to round up the bill to a whole number. Tipping is not compulsory in Brussels, but it is generally expected at a few famous tourist spots.
Safety
Brussels is considered a safe city to travel to, but its surrounding areas are prone to crime, especially at night. Avoid displaying expensive items and getting involved with a small gang roaming the streets./p>
To explore the city at night, it is always advisable to travel in a group. At famous and crowdy places, beware of pickpockets or bag snatchers, mainly whilst asking for directions to the nearby attractions. Few places like Schaarbeek, North and Center Brussels should be avoided.
Smoking
Like other major European cities, smoking is prohibited at airports and on public transportation such as buses, metros or railways. Many people prefer to smoke in Belgium, so most restaurants or cafes offer a separate smoking zone for smokers. Cigarettes are freely available in supermarkets and shops.
When to Travel to Brussels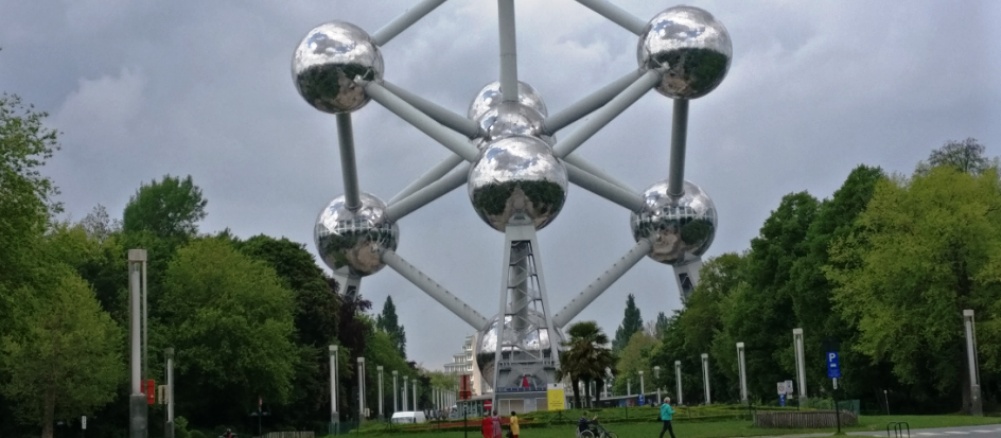 Belgium experiences an oceanic climate; therefore, a city like Brussels has a warm and pleasant atmosphere in the late spring and autumn months. In the summer, Brussels experiences long, warm days and pleasant nights. During the winter season, the weather is mild and heavy rainfall is expected. Mid-winter can be a lot colder, with occasional snowfall and, on average, only 3 hours of sunshine daily.
The best time to visit Brussels is in May and September.
Emergency Numbers
Calling Code: +32 2 (02 area code)
Fire / Ambulance: 100
Emergency: 112
Federal Police: 101
Important Phrases
| | | |
| --- | --- | --- |
| English | French | Dutch |
| Hello | Bonjour | Goeiedag |
| Good Morning | Bonsoir | Goedemorgen |
| Good Evening | Bonjour | Goeden avond |
| Good Night | Bonne nuit | Goedenacht |
| Thank you | Merci | Dank u wel |
| Please | S'il vous plait | Alstublieft |
| Excuse me | Excusez-moi | Neem mij niet kwalijk |
| Yes | Oui | Jawel |
| No | Non | Nee |
| Bye bye | Au revoir | Tot ziens |
| Can you help me? | Pouvez-vous m'aider? | Kunt u mij helpen? |
| I am sorry | Je suis désolé | Het spijt |
| I am looking for | Je cherche | Ik ben op zoek naar |
| Where is | Ou se trouve | Waar is |
| How much | Combien coute | Hoeveel kost |
| My name is | Je m'appelle | Ik heet / Mijn naam is |
Recommended Activities