Visa Requirements
A visa is a form of permission for a non-citizen to enter, transit or stay in a foreign country. When visiting any country, it is worth considering that sometimes a visa is required, even for a connecting flight (a transit visa). Before travelling to a foreign country, one should check whether a visa is required.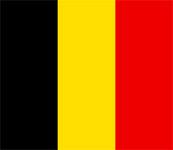 Do I need a visa to visit Brussels, Belgium?
You need a visa to enter Belgium if you are not eligible for visa-free entry. Many countries enjoy visa-free entry for periods of up to 90 days.
Schengen Visa is required for travellers to go to Belgium. Citizens from Schengen-member countries do not require a visa to enter Belgium for stays of up to 90 days, but they must carry a national ID while entering and travelling to Belgium.
The Schengen Area consists of 23 EU member states and four non-EU countries:
| | | |
| --- | --- | --- |
| Austria | Belgium | Croatia |
| Czech Republic | Denmark | Estonia |
| Finland | France | Germany |
| Greece | Hungary | Iceland |
| Italy | Latvia | Liechtenstein |
| Lithuania | Luxembourg | Malta |
| Netherlands | Norway | Poland |
| Portugal | Slovakia | Slovenia |
| Spain | Sweden | Switzerland |
Transit visa:
A transit visa permits you to stop in Belgium to change flights or ships while travelling to another destination. The two types of transit visas are:
Airport Transit Visa allows you to stay in the international area of Belgium airport till you board your next flight.
Transit Visa for Seafarers allows you to leave your ship in one of the Schengen seaports for a short period. However, you can't leave the Schengen seaport, even if you have to stay for the night in Belgium.
Citizens from the following countries need a transit visa for Belgium, even if they do not leave the international transit area:
| | | |
| --- | --- | --- |
| Afghanistan | The Democratic Republic of the Congo | Bangladesh |
| Eritrea | Ethiopia | Ghana |
| Iran | Iraq | Nigeria |
| Pakistan | Somalia | Sri Lanka |
| Dominican Republic | Guinea | Guinea Bissau |
| Nepal | South Sudan | Sudan |
| Syria | Yemen | Palestinians |
What documents will be required?
application form.
four passport-size photos.
valid passport with one full blank page.
return travel tickets or itinerary and proof of payment for tickets.
proof of purpose of visit.
confirmed accommodation.
a stamped, self-addressed, registered envelope if applying by post.
evidence of sufficient funds for stay.
letter from the employer; accountant, solicitor, bank manager or Chamber of Commerce if self-employed. Students should submit proof of attendance.
visa fee.
Travel restrictions related to COVID-19:
Due to the global COVID-19 pandemic, Belgium, like many other countries, may have specific entry requirements or restrictions in place, including testing, quarantine, or vaccination requirements. It is essential to check the latest information from the Belgian authorities or your nearest consulate or embassy before planning your travel to Brussels, Belgium.
Please note:
The information on this webpage is for general information purposes only. Therefore, any reliance on such information is strictly at your own risk. For the latest information, please visit
Belgian official website.
For more information regarding travel to the Schengen Area, please visit Europa.eu
Recommended Activities