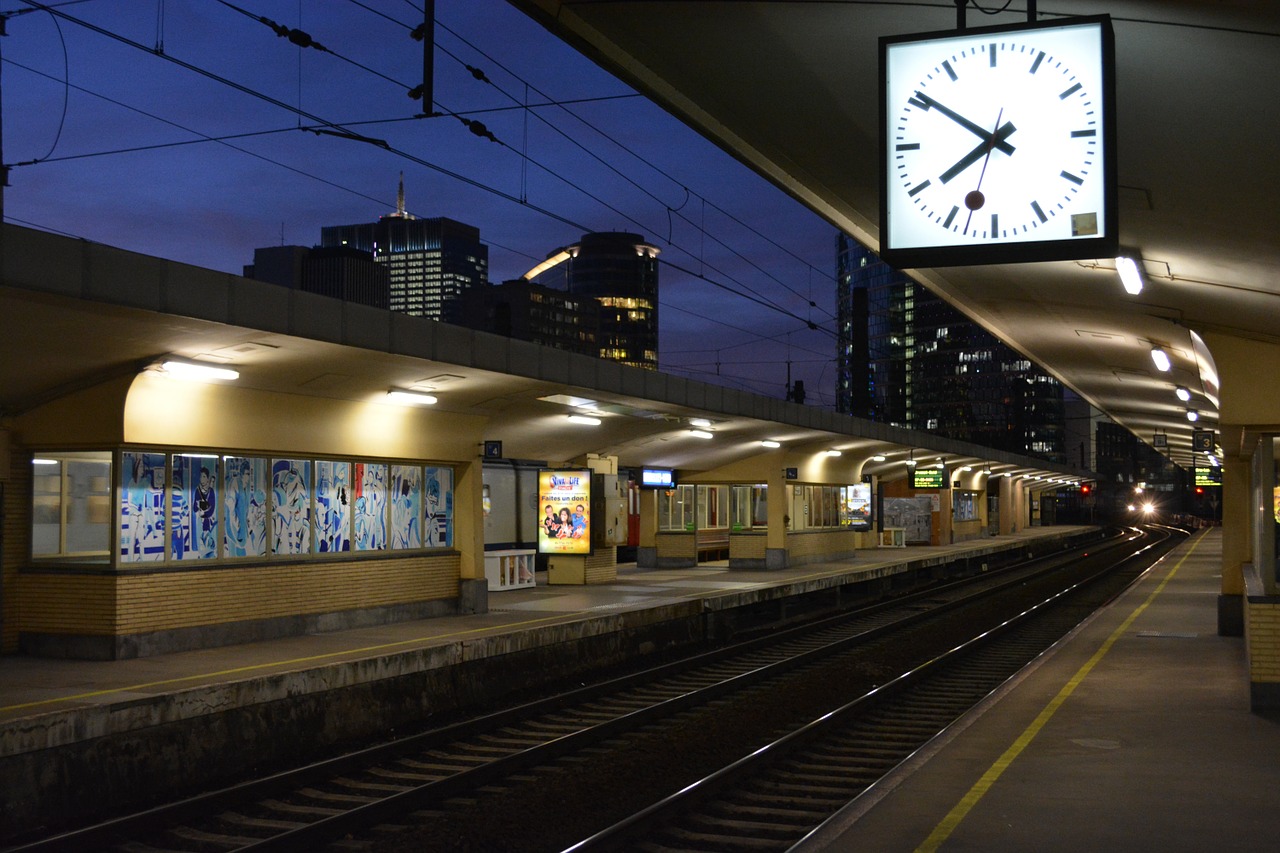 Exploring Brussels and its attractions on foot is the best option as most sights such as museums, parks and monuments are located close to each other.
Getting around in Brussels on foot is more beneficial than any other mode, as many roads in the old town of Brussels are closed for cars. Also, If you are out on foot exploring the city in winter days, then wearing water-resistant footwear is advisable as the city is likely to be wet and the snow makes the grounds slippery in winter.
Most of the public transportation is operated by the STIB (Société des Transports intercommunaux bruxellois meaning Brussels Intercommunal Transport Company). To get more details about the city transportation, free network maps are available at the metro stations and tourist offices. The best way to explore the city is to travel via the ground tram, which is also known as pré-métro. It is very efficient and is rarely affected by city traffic.
Brussels cards are also available to explore the capital city of Belgium. This card offers unlimited travel on the metro, bus and tram network, as well as free entry to major museums, discounts in restaurants, bars, shops, tourist attractions, tours, and also for the Atomium. A free guidebook is also provided along with it.
However, the well-planned public transport system comprising of trams and buses make moving around the city pleasurable. One can also hire taxis for visiting various attractions in Brussels. Another interesting way of exploring the city is by hiring a bike.
Various trams, buses shape up transport system of Brussels. These services are managed and operated by a single company, STIB, making a purchase and transfer of the tickets easier while intercity trains are managed by another company 'SNCB'. All of the train stations are connected to tram stops, bus stops and metro stations.
Rail (Trains)
National trains in Brussels are convenient for inter-region and inter-city travel. Brussels South is one of the main train stations and is connected to the Ringway metro line and tramways in Brussels. Brussels Central is an underground train station located in the city centre, between the North and South stations while Brussels North station manages the trains to the airport, Antwerp, Amsterdam and Cologne.
Metro
Brussels Metro that dates back to 1976 operates through six underground lines. Prominent 'M' in white on blue background denotes the metro stations which also are accessible from street level.
Tram and Bus
If you want to skip walking and all the other ways of travelling, take a tram or a bus. Do not forget that the trams and buses only stop on request. If you want to board the bus or tram, raise your hand to indicate that you want to hop on the tram/bus.
Travelling by tram is beneficial also as they have a higher priority to all traffic, including pedestrians.
Bike
Brussels being an eco-friendly city offers 'Velo' the bicycles. The city is dotted with around 180 bike-hire terminals that are open for 24 hours a day. When you hire a bike, the first half-hour is free of charge. The bikes can be hired for a day or for a week as well.
Taxis
Hiring a taxi that has an official yellow-and-blue Brussels taxi sign is advisable. If you book a taxi in advance, it is more profitable and also, most companies offer a pick-up facility at your place.
Car Rental
Skipping all the options, if you decide to travel through the city at your own pace, renting a car is a better option. It also enables you to move to out-of-town areas on your own. Most of the major transport hubs in Brussels have rental car outlets. It is best to hire a car in advance.