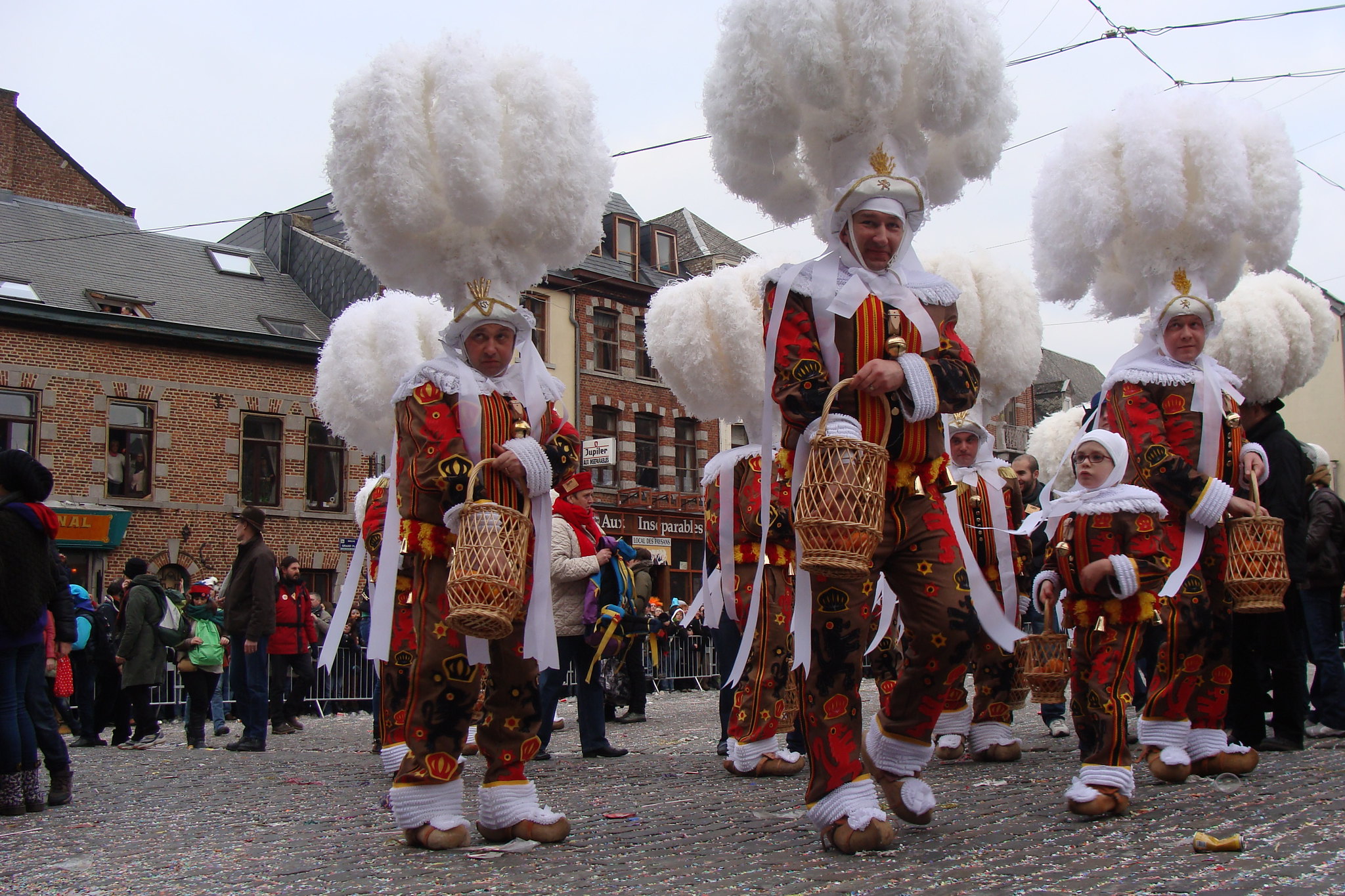 Brussels is a land of beer and chocolate, but this European city is also a popular scenic spot for anyone and everyone. With plenty of attractions to see, we recommend renting a car in Brussels while there are festivals to see as well. The carnival may be a Spanish festivity, but you can now enjoy and experience it very close to the city of Brussels during your holiday.
Binche is a small town located about 70km away from Brussels. From Brussels, you can easily take a car drive not lasting more than an hour at the most. Three days before Lent, this town becomes a popular attraction for visitors because of the annual Carnival celebration.
Shrove Sunday marks the beginning of the festivities where people come together, and enjoy the celebrations before Easter. Streets and cafes of Binche are filled with hundreds of spectators taking part by dressing in large hats and clothes of special material. Mainly clown-like performers, also known as Gilles, is the star attraction of the Carnival and are mostly the male inhabitants from the city of Binche.
They wear masks, have wooden shoes and usually dress up in black, red or yellow clothes, performing in parades and dancing to the beat of the drums as a sign to ward of the evil. Large decorated hats with feathers are also something that you will get to see. Even if it isn't celebrated like the Carnival in Rio, the Binche Carnival is popular among the citizens of Belgium and garner interest from people all over the country every year.
Enjoy the carnival and many more events in Brussels during your vacation, to have authentic Belgian travel experience.