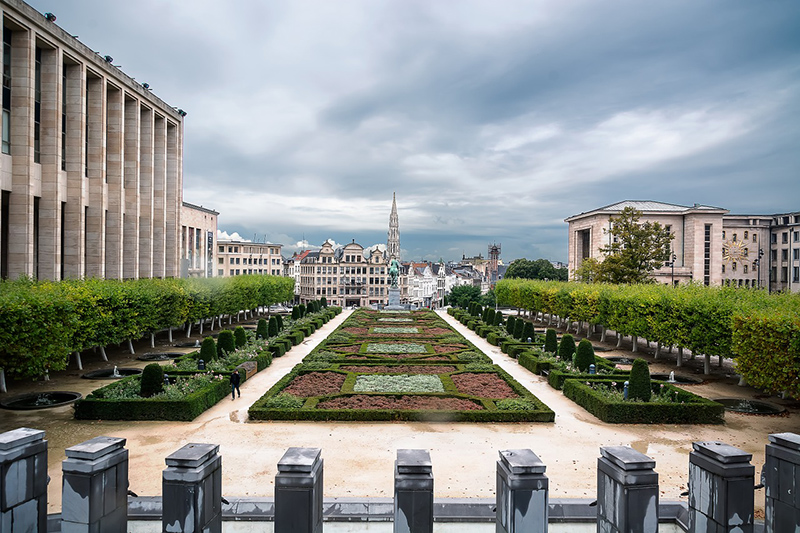 Don't you love taking a walk in nature? With multiple lockdowns and different quarantine rules, it can be difficult to fit in a proper fitness schedule, especially with different food temptations ready at the click of a button from popular restaurants. This season, take your fitness and health into your hands by scheduling some outdoor time visiting the beautiful gardens and parks in Brussels. Soak in some Vitamin D!
Mont des Arts Garden
Mont des Arts Park was first created under the guise of improving the city during the Expo in 1910 and later adapted to include some of the most amazing museums, galleries, and exhibition spaces within its vicinity, aptly earning the name.
Parc Leopold
Known by the locals as Parc Leopold, this beautiful public park is at the heart of the European Quarter located in Brussels. Aside from the shady trees that beautifully bloom in spring, the park's most dominant feature is the pond and the proximity to the Natural Science Museum.
Laeken Park
Constructed in the 19th century, Laeken Park or the Parc de Laeken is located on the northern side of Brussels, surrounded by the Royal Palace of Laeken. Aside from the rare and exotic trees, this beautifully landscaped area a sight to behold. Check out the historical monuments, or walk around appreciating the peace.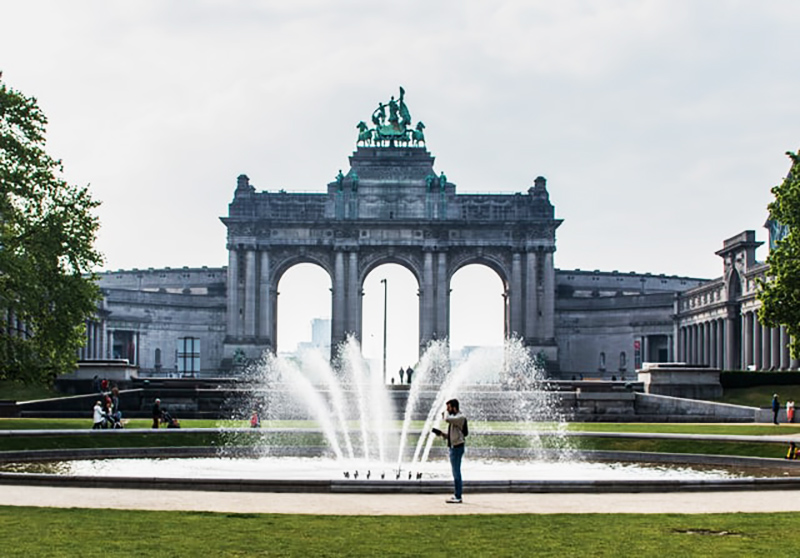 Parc du Cinquantenaire
Cinquantenaire Park is among the largest public parks in Brussels, making it a perfect place to relax in the sun or even play around with your kids. Nearly 30 hectares of the landscaped area allows you to explore other attractions within the grounds like the Temple of Human Passions and the Great Mosque of Brussels.
Wolvendael Park
Wolvendael Park was once an estate to a wealthy family in Brussels, but since 1921 is a public park. The 18-hectare land offers pristine landscaped views with paved walkways decorated with beautiful monuments and sculptures. Visit this spot and be sure to find the local wildlife highly entertaining to watch!
Parc Josaphat
Among the most beautifully planned and designed, the Josaphat Park in Brussels provides you with the most stunning view imaginable, especially in spring! Walk around with nature in full bloom or sit on a bench and enjoy the tranquillity this 20-hectare park has to offer. It is the perfect place to enjoy an early morning run!
The Botanical Garden
Inaugurated in early 1829, the Botanical Garden in Brussels stretches over 6 hectares and shows a beautifully terraced view of the natural landscape. The park has ponds and pathways with trees lined on either side, offering plenty of secluded spots to take in the fresh air and spend time contemplating life in nature.
Don't forget to wear a mask according to local rules while you step outdoors!