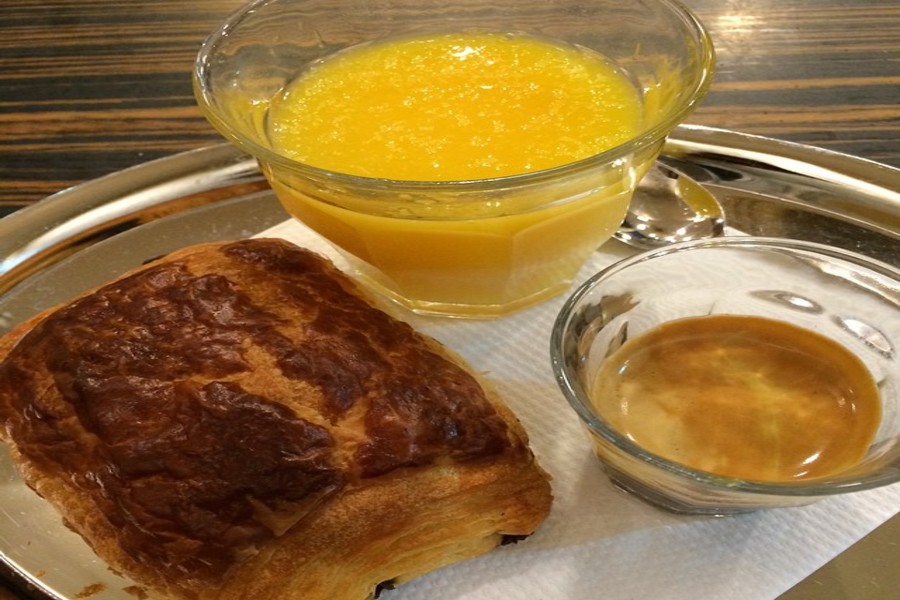 Credit: Flickr / leesean / CC BY-SA 2.0
Popularly known among visitors for chocolate and beer, Brussels has made a name for itself among the food and beverage industry. While there are plenty of tourist attractions to see, there are many more ways to explore the Belgian culture, especially through food. Grab a heavy breakfast meal at one of these spots and be energised throughout the day to explore the beauty of the city.
Boulangerie Charli
Inspired by the French and their avid love for baking, the Boulangerie Charli is a one-stop-shop to satisfy French cravings. Choose from a wide range of freshly baked bread, tea, coffee, pastries, homemade jams and cakes. The fresh aroma of baked goods makes it a popular spot among locals and visitors.
Les Filles - Plaisirs Culinaires
Les Filles - Plaisirs Culinaires is the place to be in Brussels every Saturday and Sunday from 10 am - 4 pm. The all you can eat buffet is laid out carefully to enjoy these freshly cooked meals. They also offer different lunch menu options throughout the week, along with breakfast that changes as well. 
La Clef D'Or
Located in the Marolles district on the Jeu de Balle market square in Brussels, the cafe is a haven and a perfect hangover cure for late-night party goers in the city. La Clef D'Or offers up hearty breakfast meals from 5 am in the morning including eggs on toast, homemade meatloaf on bread and even steak tartare on toast with pickles. Breakfast, meals are served daily until 5 pm.
Maison Dandoy Tea Room
Maison Dandoy Tea Rooms opens its doors to the public at 11 am and offers some delicious and hearty meals to keep you going throughout the day. The cafe has been using 100% natural ingredients since 1829 and provides the best waffles in town. It is also a short walking distance from the famous Manneken Pis Statue. 
EXKi Bourse
This is one of the many food restaurants in the city that focuses on the environment and using fair-trade organic products. The breakfast options include salads, fresh fruits, sandwiches, quiche, tea and coffee along with some freshly baked bread and cake.
Grab your walking shoes and get set to have some hearty meals in the restaurant or on-the-go when you wander through Brussels.