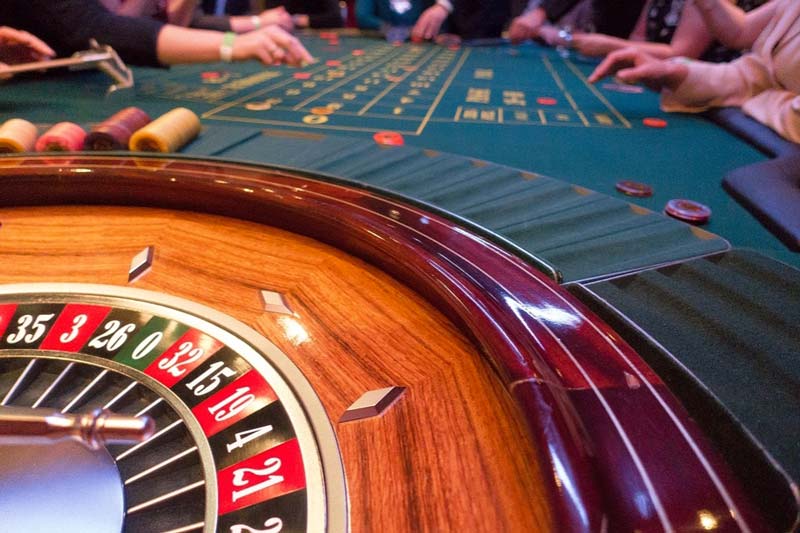 Grand Casino Brussels Viage is situated in the heart of Brussels, at 30 Boulevard Anspach. People don't just visit this grand old casino for gambling, although that's what it's essentially about, but also to experience and understand what makes it so special!
There is a history to this casino as it has always been the meeting place of the rich and powerful. It moved to its newly renovated building in 2010, and is the largest casino in Belgium enjoying a whopping 50% market share. When you're in Brussels, you must definitely check it out as it offers a wide range of games, amazing culinary experiences and an overall relaxed atmosphere. In fact, it's one of the best places to spend a spectacular New Year in Brussels!
While you could always play at Grand Casino Brussels when you're there in the city, if you have had a long night the day before, and stepping out seems like a task, you could enjoy some casino action from right within the four walls of your hotel room! Casumo is one such online casino platform that offers a great multitude of interesting casino games, including a live casino platform where you're dealt by real dealers! You can read Casumo review here and learn all about this reputed online casino.
About the Casino
Brussels has been Grand Casino's home since 2006, and as mentioned above, it moved to a new city centre location in the year 2010. The building it moved into underwent complete renovation and is protected by UNESCO (being a historic monument). They chose to call it 'Viage' as the word means 'journey' in Italian language. The idea was to present its casino experience as a pleasant journey.
Grand Casino Viage is owned by Casino Austrian International Group which runs 27 different casinos across 13 countries, including Australia, Denmark and Canada. They even have 5 casinos on cruise ships in Bahamas and other places.
The casino covers a total of 12,000 m² space spanning over 7 floors. 5 out of the 7 floors have a wide range of slot machines (400 in number) and gaming tables (47 in number), while the 7th and 6th floors house a big panorama hall that can be rented out for private events. It offers an excellent 360° view of the Brussels city. The complex also houses restaurants and bars, apart from a full-scale theatre, thereby ensuring all round entertainment for every visitor.
Grand Casino is operational all 7 days of the week, from 12 noon till 4 AM in the morning next day. During the weekends, the operational hours extended till 5 AM next morning.
It regularly hosts major international poker tournaments and has a close association with the world poker tour. In fact, 3 of these tournaments, the WPTN Brussels Event, are held each year and witness participation of close to 400 players every time. Apart from that, around 1000 people visit this casino each day, with the numbers increasing to 1200 and sometimes even 1500 over the weekends!