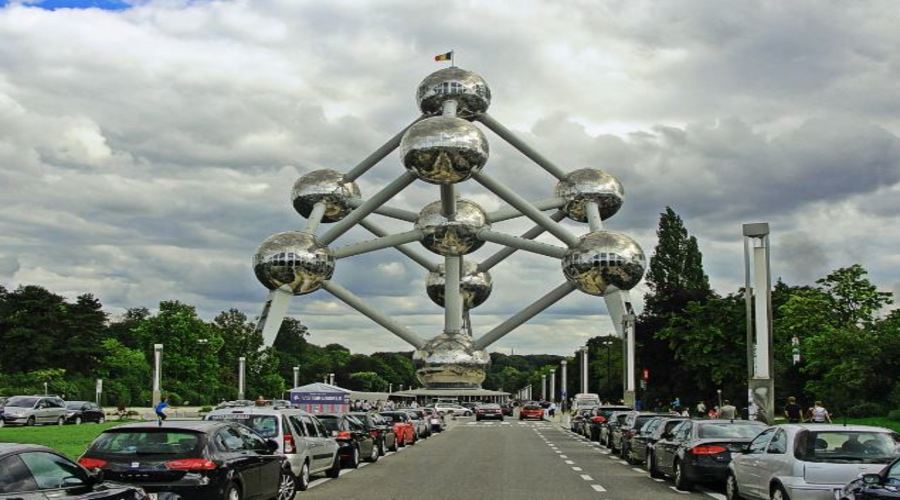 Scenic beauty, an incredible gastronomic scene, and breathtaking attractions; experience all of this and more when you visit Brussels. We've rounded up some top-rated tourist attractions you can visit with friends and family.
Atomium
If you love unusual architecture, the Atomium is just what you need. Built-in 1958 and designed by a Belgian engineer André Waterkeyn for the Brussels World's Fair, this gigantic structure is a tourist hotspot. The Atomium represents the shape of a unit cell of an iron crystal magnified to 165 billion times its normal size. Each of the Atomium's nine spheres represents an atom. This mammoth is structure located north of the city center and is easily accessible by metro or tram.
Mini-Europe
Interested in a quick tour of Europe? Visit Mini-Europe, a miniature park located at Bruparck near the Atomium. Here, you will discover some of Europe's most iconic monuments including the Big Ben, Paris, the Acropolis, and many more. This Miniature Park offers an at-a-glance view of history, architecture, and artistry.
Grand Place
Witness mesmerizing architecture from the Gothic, and Baroque eras at the Grand Place (a.k.a. Grote Markt) as you head to one of the most beautiful squares in Europe. Listed as a World Heritage by UNESCO in 1998, the Grand Place is always packed with tourists. You will find numerous festivals organized around the Grand Place as well as a daily flower market.
Manneken Pis
Just a five-minute walk away from Grand Place stands Brussels's most visited landmarks. The Manneken Pis (peeing boy) is a public fountain and is now a famous landmark located in the heart of the city. It represents Belgian sense of humour and free-thought, check out some funny stories about this statue here. This site is sure to give you some funny photo opportunities.
Get ready to have the time of your life in Brussels! Book your flights now and have a blast in the city of waffles, fries, chocolate and beer!