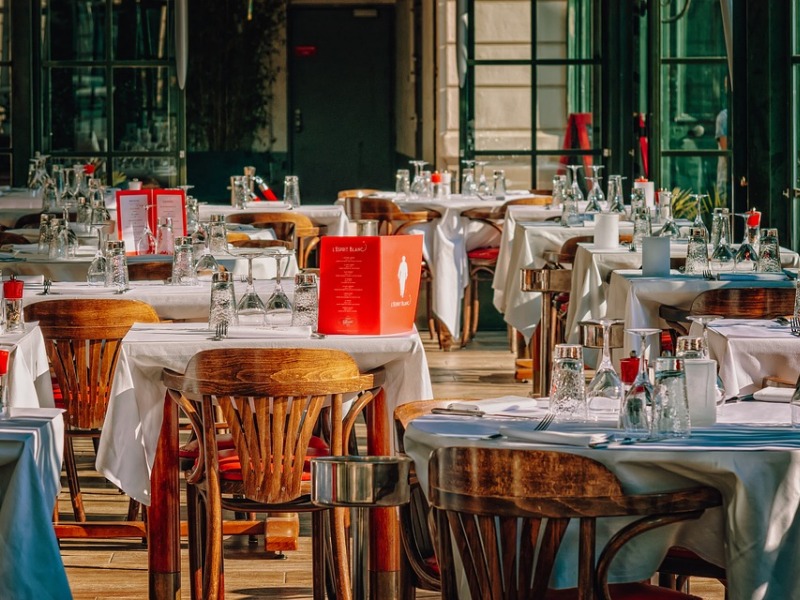 Brussels is a top tourist destination and is known among the world for its decadent chocolate creations and locally brewed beer. And while there is more to see in this Belgian capital, the food and nightlife beat even the best attractions in the city. When touring Brussels, make sure to end your day visiting at least one of the Michelin-star restaurants to taste the best food money can buy!
L'Ecailler du Palais Royal
Combining luxury and comfort in their interior setting, the L'Ecailler du Palais Royal is a Michelin-Star restaurant in Brussels that focuses on seafood and fine dining. It is located in the heart of Brussels and has been welcoming visitors since 1967.
Bon Bon
Bon Bon in Brussels is slowly becoming one of the hottest places to eat at with 95% bio-organic produce in their meals. Either order a la carte or the three-course meal, Menu du Marche, don't miss out on a five-course Menu Impro along with some of the best creations of the Chef to get the best gastronomic experience possible!
Sea Grill
The Sea Grill restaurant is located in the Radisson Blu Royal Hotel with three separate areas, all wonderfully decorated focusing on the seafood cuisine. The three-course lunch option is affordable even for a luxury restaurant so definitely, don't miss out on it!
Alexandre
Alexandre is a Michelin-star restaurant situated at the Rue du Midi in Brussels. The restaurant serves amazing French cuisine with dishes that are beautifully decorated and prepared by the finest chefs. Expect only the best when you plan a night out at this restaurant! Go for it!
La Truffe Noire
La Truffe Noire is a Michelin star restaurant that features elegant carpet interiors that overlook the Jardins de l'Abbaye de la Cambre which make it perfect for a stroll. As the name suggests, dishes featuring white truffle are the restaurant's speciality including truffle filled ravioli and a Perigord truffle.
Go crazy with this exclusive list of restaurants and be sure to enjoy the very best as you explore Brussels with the many tours the city offers.