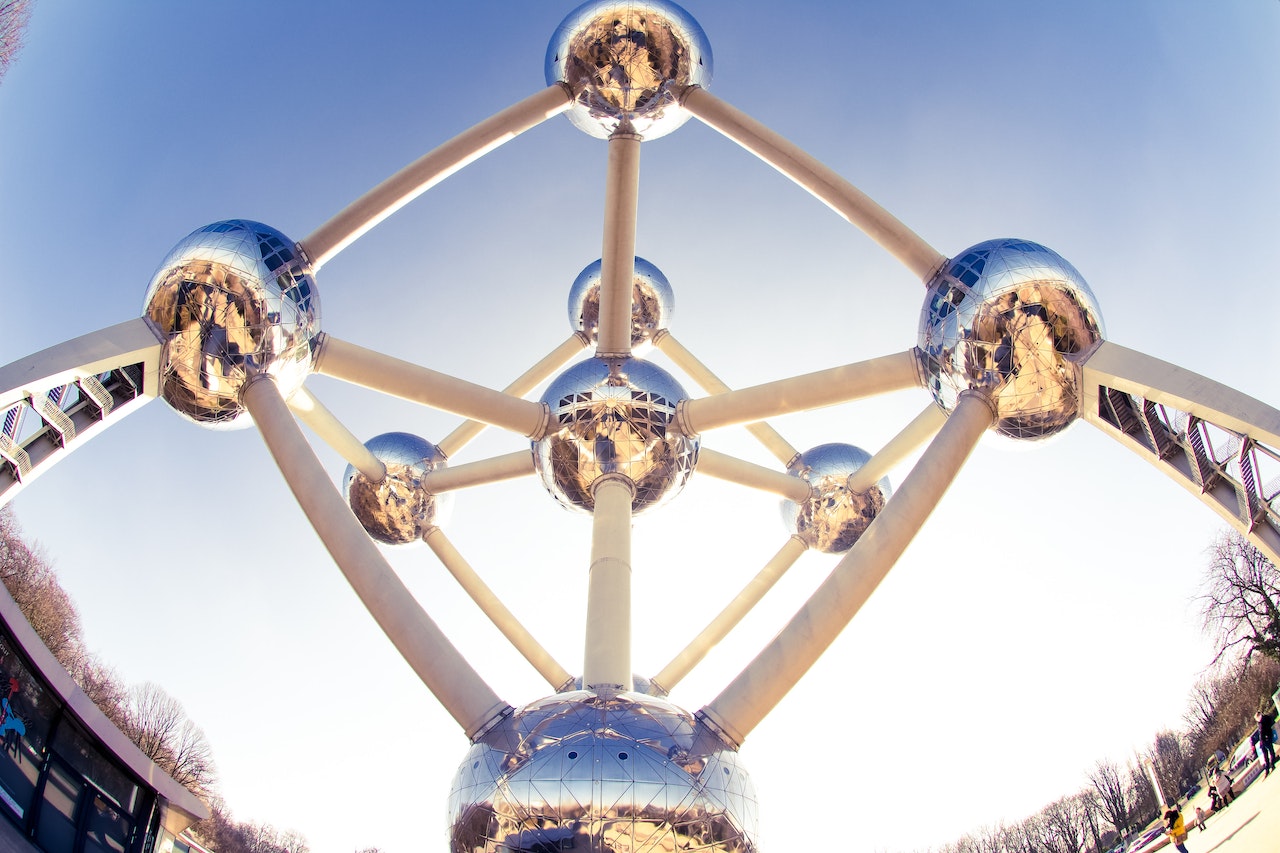 Brussels is a beautiful picturesque city in Belgium that is known all around the world for delicious chocolate, waffles, cold local brew, and tourist attractions that belong in a fairytale world! If you are traveling to this city for a holiday or a layover, the Atomium is among the few landmarks which you cannot miss exploring. Read more to learn some interesting facts you may not already know! Enjoy!
The Atomium is built almost entirely of steel and weighs an astounding 2400 tonnes. The spheres are coated in aluminium but are interconnected by a steel structure. Talk about being strong!

The Atomium is 102 meters (335 feet) tall, and it takes 23 seconds to reach the top with an elevator. In 1958, this was once the fastest elevator in the world!

Believe it or not, the Atomium was built for the 1958 Expo by architect brothers André and Jean Polak and their brother-in-law, Belgium engineer André Waterkeyn. And this attraction was not meant to be a permanent structure!

The construction of Atomium took an impressive 18 months to build. And only five of the nine spheres are publicly available for viewing!

The innovation of Atomium was based on the designer's faith in the future of science at the time. The entire structure represents an iron crystal that is enlarged 165 billion times! 
 

inside Atomium. Credit: Pixabay/Goeppert

The design and images of the impressive Atomium are copyrighted, even though many questions its relevance.

One of the spheres is a restaurant that can hold up to 140 guests at a time. Impressive for such an ageing structure!

One of the spheres is a museum that welcomes over 600,000 tourists every year. Talk about popularity!

While several unique historic landmarks represent the culture of Brussels, the Atomium is an International landmark that has put the city on the map!

The Atomium is also a perfect spot in Brussels to get to some of the city's other famous attractions like Mannekin Pis & Mini-Europe. 
Book a flight & take a tour of this amazing man-made attraction while touring Brussels.