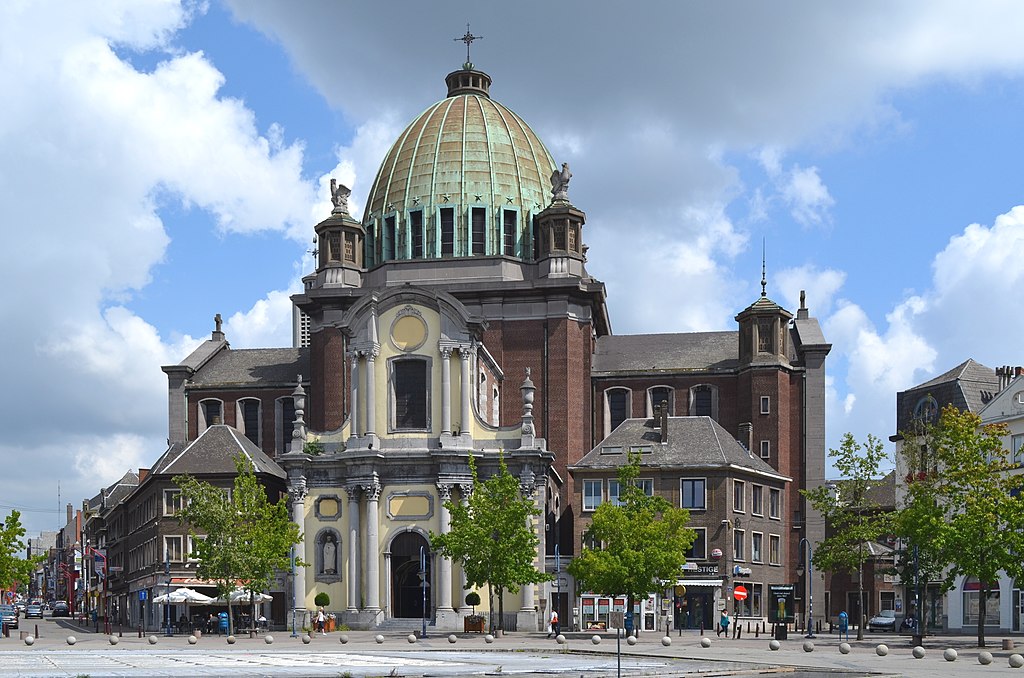 A vacation in Brussels is a great idea this time of the year, with plenty of opportunities to explore historic sites and iconic landmarks around the city. While you're here, you can also plan a trip to the nearby city of Charleroi. You can rent a car or take a bus ride, which will take you approximately 2 hours. In the city there is so much to explore, it should definitely be on your travel bucket list. We've rounded up some of the best things to do and see here.
The industrial city of Charleroi is intriguing and offers you plenty of iconic destinations to explore.
The Church of St. Christopher
Located in the heart of the city, Saint Christophe's church has peculiar architecture. This baroque-style church with domed rooms is mesmerising, and you will be in awe of its 200-square metre mosaic, made from millions of coloured glass pieces, and covered with thin gold leaf.
Museum of Fine Arts
Art-lovers you can spend some time discovering the impressive collection of artworks from the most prestigious art schools in the city at the Museum of Fine Arts. The artwork at the museum is from the 19th and 20th centuries, and feature a variety of genres, from neoclassical to impressionism, abstract art, and more.
Town Hall
The moment you enter the city centre, your eye is drawn towards the eclectic Town Hall, the city's most charming building. With a mix of classical architecture and Art Deco, this UNESCO heritage site also houses a  small museum (Musée Jules Destrée) in the attic.
Photography Museum
The Photography Museum (Musee De La Photographie) is worth visiting for all lovers of the craft. It is the largest photography museum in the whole of Europe and is a great place to immerse in the world of photographs.
The Glass Museum
Exploring the Glass Museum can be a fascinating experience, showcasing artwork from all over Europe. You can also learn the history of the glassmaking process as you can enjoy admiring the exhibits and audiovisual displays.