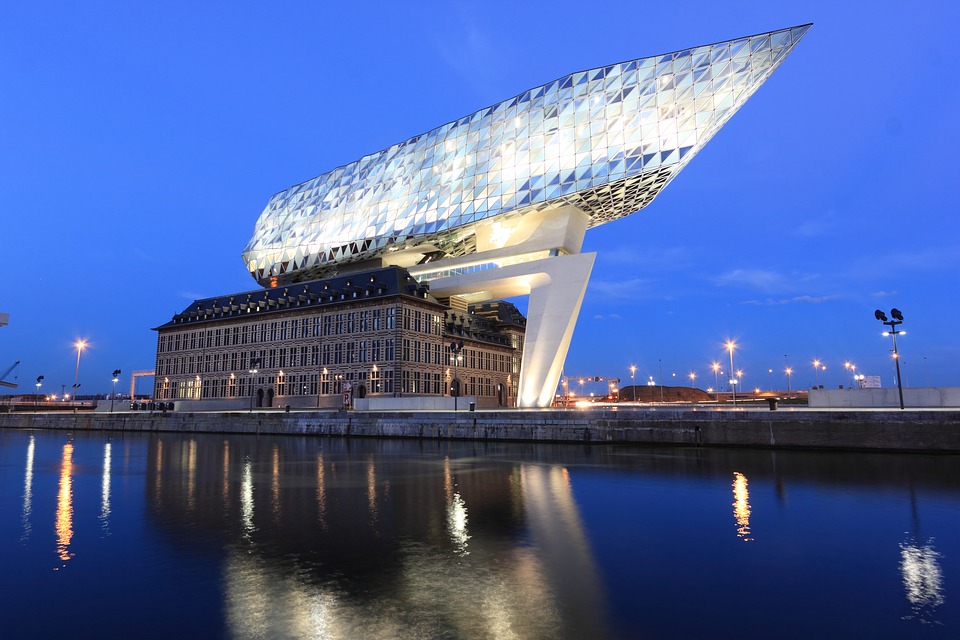 Home to the biggest port in Belgium and the second-largest city in the country, Antwerp is a favourite for any traveller planning a trip to Western Europe. The town has some great architecture with world-class museums and many other attractions. Antwerp is also known as the diamond and fashion capital of Belgium which makes this place a must-visit for any fashionista.
Antwerp is approximately 1 hour (55kms) Brussels; either hire a car or catch a bus or train as per your convenience and budget.
Here is our list of the best things to do and see in Antwerp:
Antwerp Central Station
The central station of Antwerp is one of the most beautifully designed stations in the world. The Gothic architecture, the exterior of the building will take your breath away; the inner marbled hall is equally magnificent. Make sure to visit this place.
Het Steen
This magnificent fortress is the oldest monument in Antwerp, perched on the bank of river Scheldt. Don't miss to visit what is probably the most visited attraction in the city. 
Meir Street
Meir Street - Antwerp's main shopping centre and features designer brands, shops and boutiques, The street also has the famous Flanders Fashion Institute (FFI), the Fashion Academy, and the Fashion Museum (MOMU).  Shoppers from Belgium and neighbouring countries come here to shop till they drop.
Rubens House
Hidden away among the various boutiques on Meir street are some amazing places like the Royal Palace, the Stadsfeestzaal and an impressive art museum called Rubens House (Rubenshuis). Rubenshuis is the former home and workshop of Flemish painter Pieter Paul Rubens. It also houses artworks by other artists such as Anthony van Dyck.
Cathedral of Our Lady
This church is the towering gothic building featuring the tallest bell tower in all of Belgium. The interior of the church is highly decorated; a striking combination of Baroque decor and Rubens's artwork. It is truly a sight to behold, you can visit it almost any day as it is open on public holidays as well.