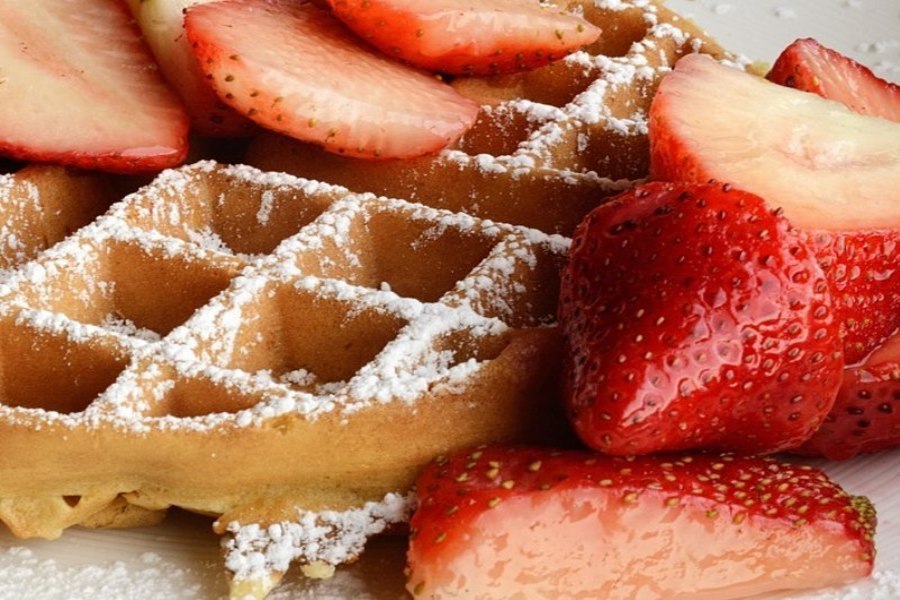 Credit: Ralph Daily / CC BY 2.0
Easter is a wonderful time to spend with family over hearty-festive meals. And, Brussels is just the ideal place to celebrate Easter and relish mouth-watering Easter feasts. So, without further ado, here are some Belgian Easter delicacies you can't miss out on.
Waffles:
When in Brussels don't miss the Belgian waffle. Waffles are topped with cream and chocolate and at times with fresh fruits and sprinkles
Asparagus Flemish-style:
April is considered as the asparagus season. The Flemish-style asparagus is a classic way to have them boiled and then baked in butter sauce, covered with hard-boiled pieces of eggs. The dish is a rich vegetable festive dish to have with meat and croquettes or even fries.

Ham and endive gratin:
Ham and endive gratin is a popular festive dish of Belgium. Endive is a Flemish-speciality, which has a distinctive tangy flavour. Ham and endive gratin combined with a regional cheese, prime boiled ham is traditionally served with mashed potato.
Stoemp
Stoemp is a staple of Brussels cuisine, which is well-blended potatoes and vegetables like brussels sprouts, onion, kale, and carrots. It is usually served as an entrée with sausage or stewed meat or as a side dish.
 
Pommes Duchesse:
Another popular side dish is Pommes Duchesse (or mashed potatoes). You'd love the elegant swirls of potatoes brushed with egg yolk and placed in the oven to get the crispy golden-coloured jacket.
Chocolates
There's more for dessert-lovers, the tastiest chocolate can be sampled in Brussels. Try the chocolate goodness from Corné Port-Royal, Leonidas, Neuhaus, Godiva and more. You'll love their delicious Easter collection.
Grand Cru Braised Lamb Shank:
It's Easter and a perfect time to dig into some lamb. A Grand Cru braised lamb shank is mouth-watering Belgian comfort food, which is perfect for supper. The lamb shank is braised in a wonderful blend of dried figs, spices, and Chimay Grand Cru the aroma of the dish is fascinating and it's one of the lamb dishes that tourists should try.