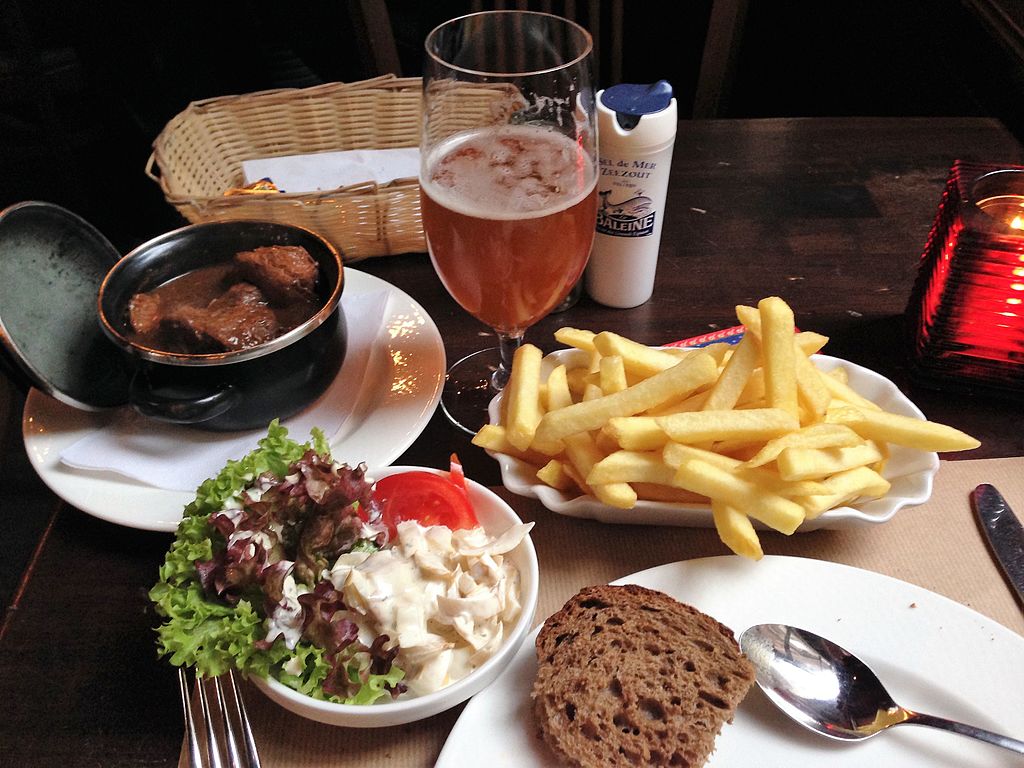 Belgium was under the rule of the Spanish, the French, Austrians and also the Germans, each one of them has left a lasting impact on the country's food culture. The city of Brussels is home to all these communities and any visitor to this place gets to taste the best from all.
The Belgians typically like to have a light breakfast with large or medium-sized lunch and little dinner. It is also commonly said that food in the city has French quality, but German quantity. However, the most important part of the gastronomy here is that a lot of importance is given to the seasonally and locally available ingredients. Therefore, normally you will find meat, cheese, potatoes, butter, Belgian endives, leeks, asparagus, shrimps and local beer used in the cuisines.               
So after having finished with your city explorations tuck into some amazing Belgian dishes like the Carbonade flamande (a beef stew made with beer), Moules-Frites (mussels with onions and celery served with fries), Waterzooi(a hearty stew of meat and vegetables), Stoemp (mashed potatoes and vegetables) and many more.   
Those who crave something sweet can try the popular waffles and chocolates that can melt even the coldest of the hearts. Other desserts include Speculoos, Sirop de Liège, Mattentaart, etc.     
So, take your pick, select a restaurant of your choice and get ready to discover the Belgian cuisine like never before.