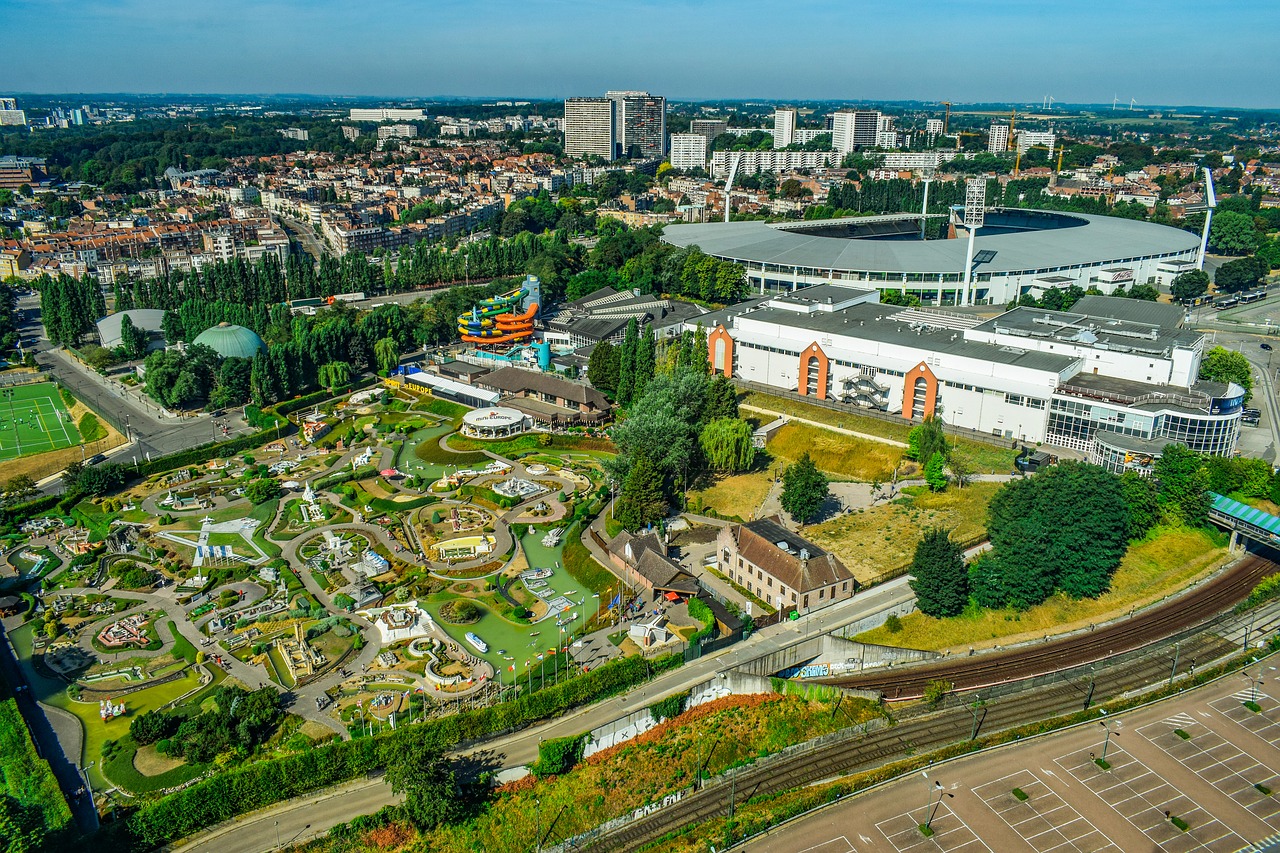 From adventure parks to water parks, the capital city of Belgium doesn't lack for choice when it comes to enjoyment and entertainment for families. But how to choose the best adventure park or a water park for a fun day with your family? Choose according to your desires and then explore Brussels with some sightseeing tours!
Walibi
When you search for popular parks in Brussels Walibi is no doubt to comes in everyone's mind. With 40 attractions, 4D cinema, breathtaking roller coaster rides and of course the water park Aqualibi is a tropical paradise. Be young or old, in Walibi Amusement Park near Brussels, you are bound to find something to please for sure!
PlopsaLand
Those who are looking for attractions for kids, PlopsaLand is the best. Two hours away from Brussels, this place has a lot of things to do. The park even offers attractive deals with staying options in case you don't want to go back home. Every year this adventure park attracts more than 3 million visitors in its 6 different theme parks including a water park. Excitement guaranteed with both indoor and outdoor attractions.
Mini- Europe
Located in Bruparck, at the foot of the Atomium, in Brussels, Mini-Europe is a miniature park where one can have a short quick tour of Europe in a few hours. Created in 1989 this park features 350 monuments and live-action models, including an erupting Mount Vesuvius, the Leaning Tower of Pisa and Big Ben. Well, besides them, there are some fun activities too, that are waiting for you to drive in.
Bellewaerde 
One of the oldest themed parks in Belgium, this fairytale-like castle turned amusement park was once nature and safari park, but in the 1980s it expanded to themed rides. The 54-hectare Bellewaerde Park hosts landscaped gardens with rides like the Boomerang and the Screaming Eagle. It also has water rides to keep you calm and cool from those picky summer heat. It is over 120km away from Brussels and can take up to 2 hrs by car.
What are you waiting for? Book a flight to Brussels, and get set to enjoy with your family and kids!