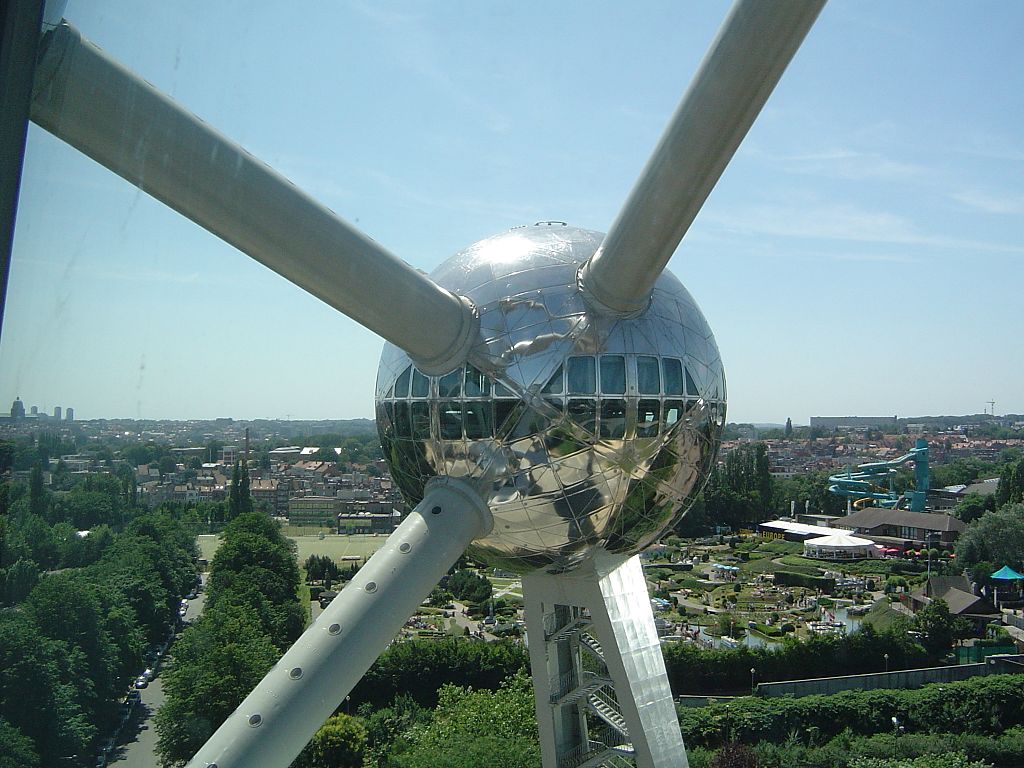 Credit: Joris van Rooden / CC BY-SA 3.0 
A spring break in Brussels is just perfect since the city bursts with blossoms and there are plenty of fun activities to do. In May, the weather in Brussels is pleasant and it is also one of the best times to visit Brussels.
Thankfully, the temperatures range between 8°C (46.4°F) to 17°C (62.6°F). It's a wonderful time to book a sightseeing tour and enjoy the beauty of the city in a leisurely manner.
Top Five Things to Do and See
1. Enjoy sightseeing: Brussels has some iconic must-visit sights, so, plan your itinerary to enjoy the city's magnificent attractions. Stop by at the Atomium - the city's best-known landmark. Look out for the steel and aluminium structure and awe-inspiring interiors. Plan a visit to the Mont des Arts and enjoy the wonderful architectural complex, and Parc du Cinquantenaire, which is home to the city's most interesting museums.
2. Attend fun family events: Enjoy some fantastic family-time at the Iris Festival, which is a fun event. The event extends a wonderful time to dance the night away and also offers folklore, cultural, and sporting activities.
3. Stroll in parks and gardens: Be one with nature, take a breath of fresh air, and enjoy the splash of colours. Head to the Royal Greenhouses of Laeken, which is an enchanting treat. Attend the flower show Floralia Brussels, or Flower time and have fun watching the magical flowers and bulbs.
4. Enjoy a family brunch: The city's brunch scene is getting quite popular; after all, it's a great way to catch up with your family and have a relaxing time over a scrumptious meal. Visit The Brasserie du Prince d'Orange, La Tricoterie, or Le Garage à Manger among others for a hearty brunch.
5. Enjoy a romantic terrace-time: One of the best ways to enjoy the views of the city is to head to the terraces where you can experience the sunset, romantic drinks and more. Some spots to look out for are Chalet Robinson, Cospaia, and Crystal Lounge among others.