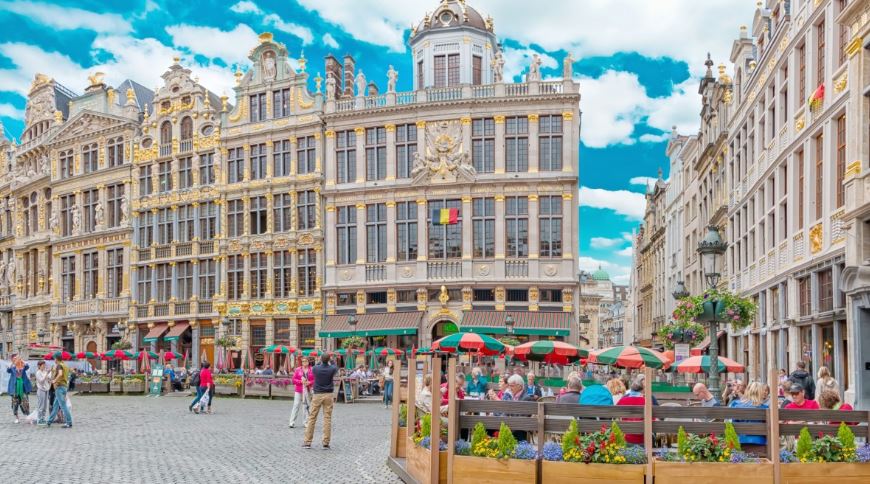 Discover attractive lakes, scenic attractions, and mesmerising waterways in Brussels. On your vacation, you'd want to shop for souvenirs for your friends and family. We've rounded up some of the best bargaining hotspots in the city, so get ready and treat yourself with some great bargain shopping.
Melting Pot Kilo
Visit the Melting Pot Kilo and shop in a relaxed atmosphere. This is a wonderful retro nugget, where you can enjoy some vintage sale and shop for clothes (including plaid shirts, graphic t-shirts), accessories, shoes, bags, boots and more. The clothes sold here are by the kilo, and the collection is quite loveable and appealing to the bargain hunters.
Brussels Vintage Market
The Brussels Vintage Market is another ideal place for bargain hunters. The market is like a huge flea market and it's quite pleasurable to visit the market. Look out for quaint stores, quirky products, clothes, accessories, toys, home décor, and more at friendly prices.
Marolles Flea Market
Flea markets can be fun, and you will like the Marolles Flea market, which gives an insight into the history and culture of the city. Look out for an eclectic mix of antiques, knick-knacks, jewellery, art pieces and more. This is quite a typical flea market and visitors can easily spend an hour or two here. After shopping, grab coffee and baguettes or fries at a nearby cafe and restaurant.
Place du Jeu de Balle
The Place du Jeu de Balle flea market (also known as the Old Market) is another must-visit shopping spot. The market is a perfect place to discover antiques, antiquities and more. The square is a wonderful place to stroll, listen to birds chirping, and grab a quick bite.
Rue du Bailli
Rue de Bailli is a shopping spot that is quite popular among women for clothes shopping. Look forward to having some fun street shopping with the entire street lined up with independent clothing stores and rare boutiques. Have a wonderful girl's day out and don't miss out on shopping, eating, and entertainment in Brussels.