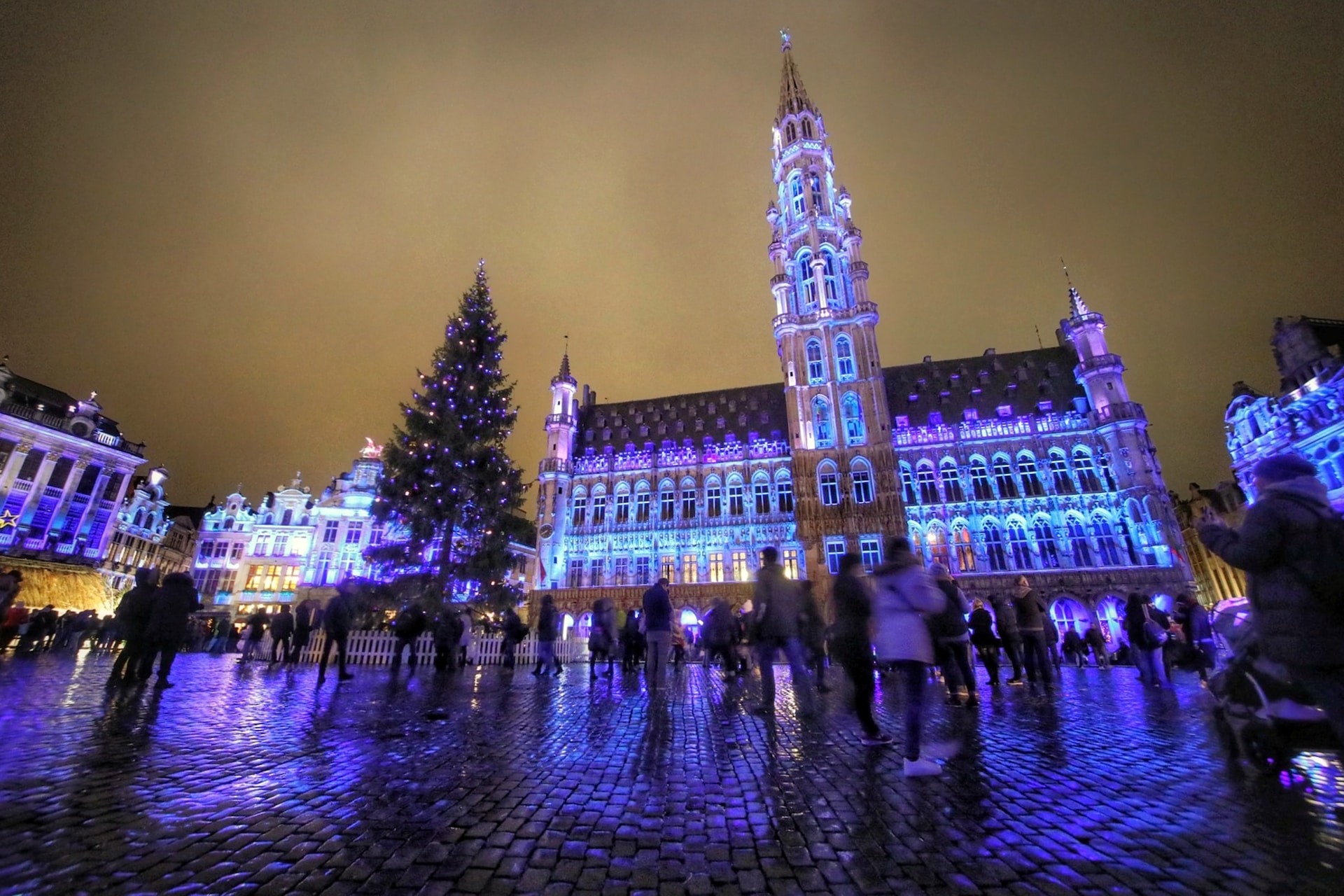 Brussels never fails to surprise you with some of the top things to do at the end of the year. Are you planning your next vacation in Brussels? Great! It's the perfect time to enjoy plenty of fun activities and end the year creating timeless memories with amazing sightseeing stints. Here are some ultimate things to do in Brussels.
Explore the Grand Place at night
Take a pause to admire Brussels at night, and one of the things to add to the bucket list is to visit the Grand Palace and admire the light shows. They add to the Christmassy feel, and the silvery-gilded building looks stunning and is definitely one experience that must be added to your timeless memories.
Explore the Brussels Christmas Market
Brussels Christmas market is one festive experience that guests mustn't miss out on. It's fun to meander around the cobbled streets and lovely squares of the city that are decorated with colourful Christmas lights and ornaments. Try and check out the marketplace that goes on and around Grand-Place, Bourse, Place Sainte-Catherine, and Marché aux Poissons. After exploring the city, guests can chill out at buzzing bars and pop-up restaurants and have a fun time.
Check out the Winter Wonders Festival
Brussels Winter Wonders festival is one enchanting route that's filled with decorations, illuminations, and activities that can fill visitors with awe. It's perfect to stroll around and admire the route - stop at the beautiful Grand Place and admire the majestic fir tree and life-size nativity scene. Plus, there's a breathtaking sound and life show that's worth revelling in. On the way, guests can find plenty of animations, including ice rinks, a Ferris wheel, a merry-go-round, and more. En route, one can refresh with tasty food and drinks.
Enjoy a walk in the Sonian Forest
Escape the city hustle and consider finding solace in the peace of the woods. Guests may plan for a reinvigorating hike. Plus, there are countless walking trails to enjoy. The forest makes a great place where guests can feel one with nature and rejuvenate body and soul. Needless to say, it is one experience worth adding to your bucket list.