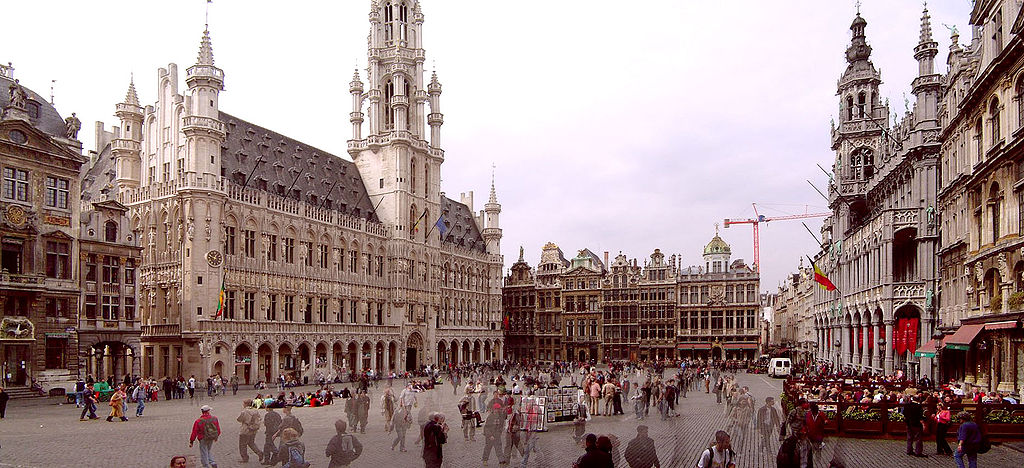 Brussels city is a treat for everyone who likes to travel and explore. There are plenty of things to do in Brussels to make your trip to Brussels a special one. 
We have picked some interesting destinations to help you enjoy your travel to Brussels to the fullest.
Visit the Grand Place
Grand Place also known as Grote Markt in Dutch is a UNESCO World Heritage Site and is a renowned tourist attraction of Brussels which cannot be missed. The Grand Place which has its roots in the medieval century is now a beautiful, wide market square. It is a nice place to stroll around and watch the chic guild houses which are built in place of the old wooden ones. There is a flower market which is held between the months of March and October, and some concerts and light shows in the evening are organised during the same period. Also, every two years in August, the Belgian begonia cultivators beautify this place with a stunning flower carpet made from thousands of begonia flowers. It is a fabulous view which enchants the visitors. Moreover, the square has several local bars and cafés where you can relax.
Enjoy at Mini-Europe, Bruparck
Bruparck is a 25-hectare wide leisure park with a number of amusement and entertainment alternatives. The leisure park consists of a cinema complex named Kinepolis, a water park named L'Oceade and also several eateries and snacks outlets. Mini-Europe is main attraction consists of about 350 miniature models of renowned buildings and sites from the Europe. Here, you can see the gondolas, TGV train going to Paris and also listen to the chimes of the Big Ben.
Visit Museum of the City of Brussels
The Museum of the City of Brussels which is known as the Maison du Roi in French means the 'The King's House'. In this Museum, you can see the entire history of Brussels unfolding before your eyes. It has preserved every sign of history right from the medieval ages to the present times and thus is a must visit place for everyone who wants to know everything about the city's evolution.
There are many more interesting sites to visit in Brussels city which you should certainly not miss while travelling to Brussels.