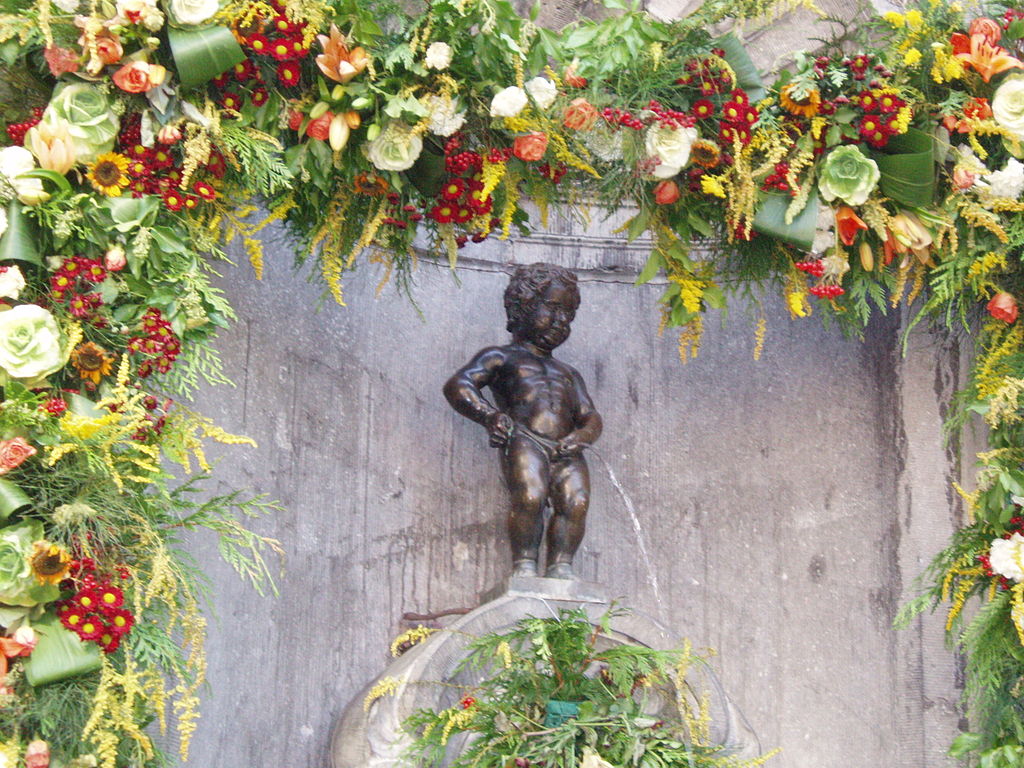 Brussels is one of the most picturesque cities in Europe and is lined with a range of fascinating statues all over the place. Today we will overview three of the most famous and also bizarre statues in the city.
The Manneken Pis
The Manneken Pis or the 'peeing boy' is an iconic structure which almost every traveller visits first. It is located near the Grand Place and was designed by the sculptor Hieronimus Duquesnoy. The current statue is a replica of  the original one which is kept in the Brussels City Museum. The legend is that the boy from the statue was a young spy who saved the city by peeing on the explosives which were supposed to destroy the city. The people erected this statue in his memory.
Jeanneke Pis
The Jeanneke Pis is the female counterpart of the Manneken Pis and lies to the south of the Grand Place. She is also considered to be the little sister of the 'Manneken Pis'. The little girl is depicted in the form of a bronze statue squatting on the floor doing her business. To protect the statue against troublemakers, it has currently been kept in a protected cage.
Zinneke Pis
The third one from the 'pissing family is the' Zinneke pis which represent a peeing dog. Dog lovers will really appreciate the statue and the sentiments that go with it. However, unlike the Manneken and Jeanneke Pis, this is just a statue and not a fountain.
Book your flights to visit this fascinating city to explore not only these statues but much more right here in Brussels.