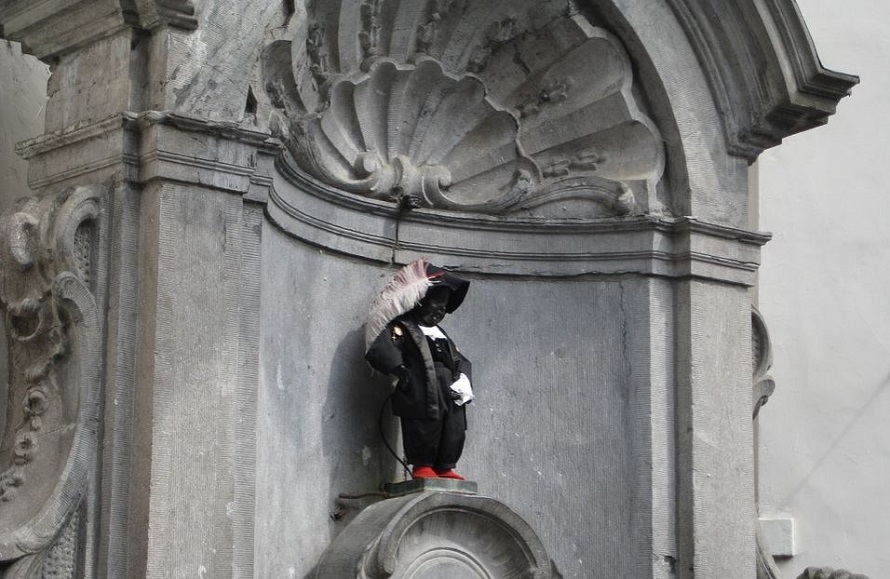 The city of Brussels is a thriving metropolitan city that is filled with amazing attractions and landmarks. Besides being a place rich in culture, the city is also home to some quirky and unique elements that are said to be an icon related to the city, one such curiosity being the small statue of Manneken Pis. If you have visited the city and taken a photograph of the statue, then definitely read some interesting facts you may not have known before!
Stories & legends about the 'Peeing Boy'
Manneken Pis translates to 'peeing boy' and before that he was known as Petit Julien or 'little Julien'. Besides the name, the statue has a long list of stories regarding the origins. Some say it is a homage to tanners, as boys were encouraged to pee on leather to make it supple. Some recite stories of how a peeing boy saved the city from burning, while others include fables of a witch cursing a boy peeing at her front door for eternity, eventually turning him to stone. Some stories mention the Manneken Pis to be young Duke Godfrey III of Leuven, who peed on the enemies while placed in a basket hung from an oak tree. Each tale is wilder and more different, but without an authentic recording, the mystery of the Manneken Pis continues to evoke curiosity.
The history of the statue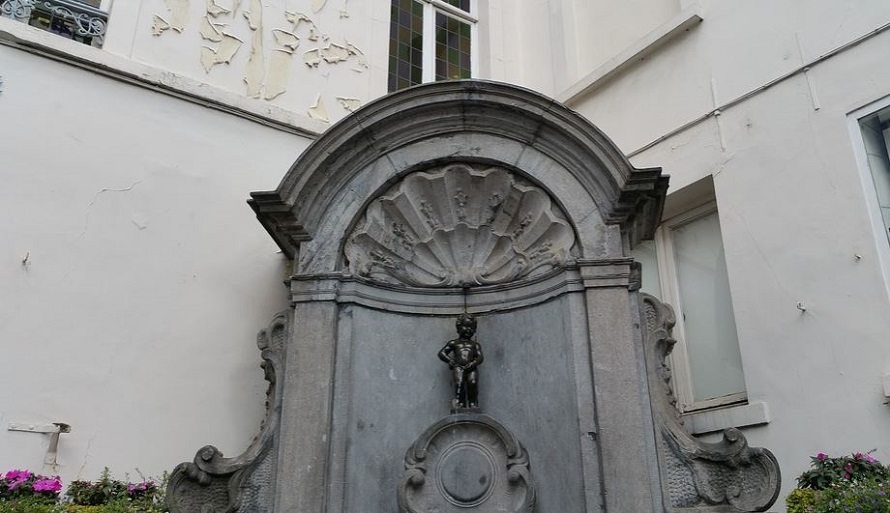 The name Manneken Pis has been recorded in the archives since 1452, and before that, the name of a stone statue on the same street corner was called Petit Julien. In 1619, a bronze sculpture was created by Hiëronymus Duquesnoy the Elder, but it bears no resemblance to the original because it was not preserved. Stolen and destroyed in 1817, the statue has passed through several hands. The current statue on display was made in 1965 and continues to attract visitors despite being vandalized and stolen since its inception.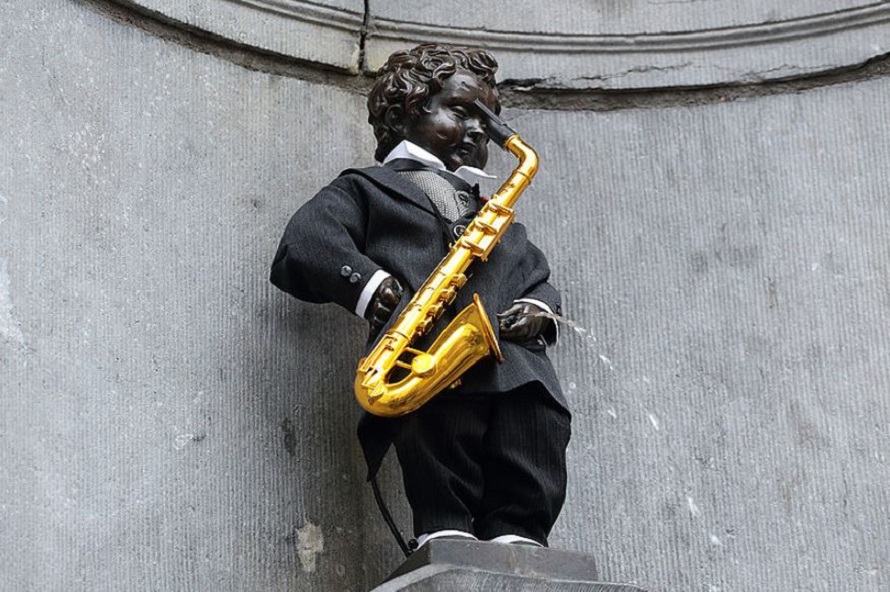 Credit: Autiquet Gregory /  CC BY-SA 4.0
As an icon to the city of Brussels, the little boy has more than 800 costumes that are continuously changed according to trends and festivals, which adds a comic charm to the curiously famous statue. The first item of clothing being given by Maximilian II Emanuel, governor of the Austrian Netherlands, and the most expensive outfit being given by Louis XV of France.
Peeing statue companions around Brussels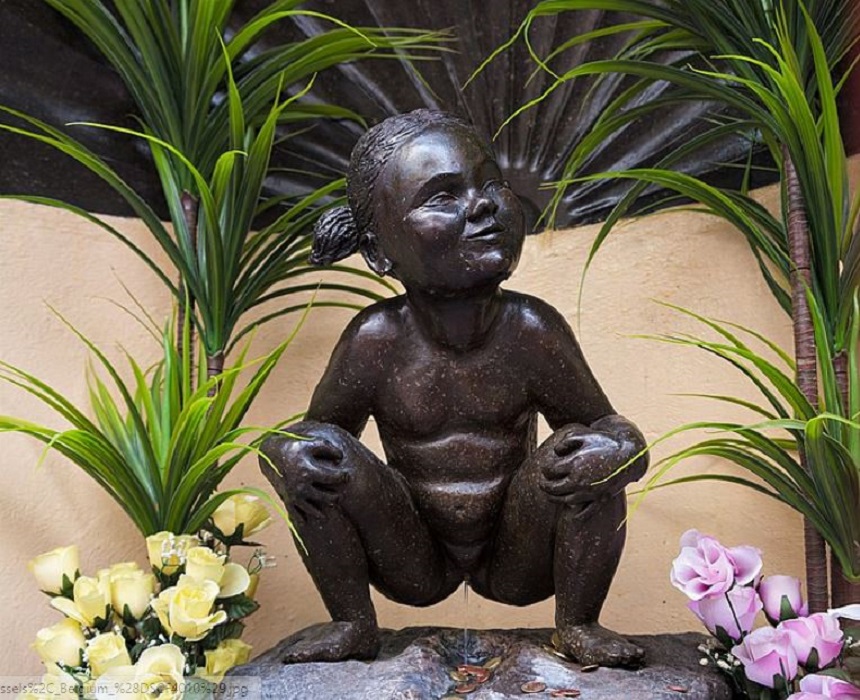 The statue of the Manneken Pis is not the only statue in Brussels and is accompanied by a girl and a dog. In  / 1987, the peeing statue received a companion in the form of Jeanneke Pis. The peeing girl can be found close to the Grand Place, while Zinneke Pis or Het Zinneke, joined the family in 1998. The small bronze statue of the peeing dog is located on a sidewalk in Rue des Chartreux. Visit them all and you will end the day with a series of some spectacularly funny pictures.