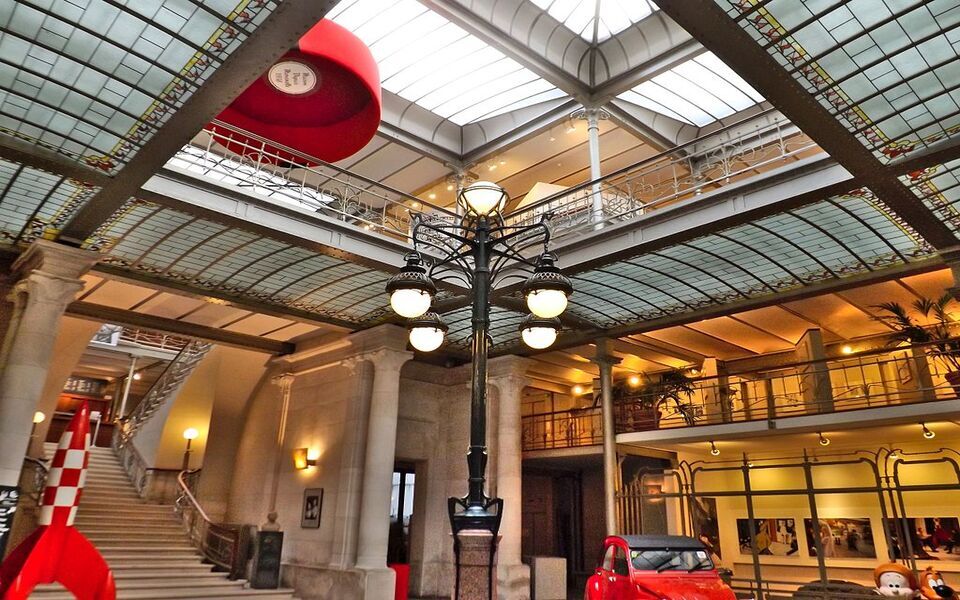 All of us have been a comic book fan at some point in our lives and have cherished characters such as Tintin, the Smurfs, Nero, etc. The Belgian Comic Strip Center is a museum which takes you back to exciting childhood days.
Situated in the heart of the city, the Belgian Comic Strip Center takes you through an exciting journey of the cartoon history through the ages. The building of the museum was designed in Art Nouveau style by Victor Horta in 1905. The permanent exhibitions here present the history of comic art, while the temporary exhibitions feature works of different artists, characters or a theme. The museum at present features 7,000 original plates and drawings.
Apart from learning about the world of comics, visitors can also take photographs with their favourite life-size models of cartoon characters. Go through a horde of comic books from a variety of different languages which includes English, Dutch, French and many others.
The ground floor of the building constitutes a restaurant along with a comic store called the 'Slumberland'. This floor also has a library, study room and a room devoted to Victor Horta. On the first floor, you will find an auditorium, animation room and certain other rooms dedicated to various themes. The second floor presents the permanent exhibition while the third floor provides comics merchandise.
Visit this place for a fun time exploring your childhood craze and give an interesting twist to Brussels travel.