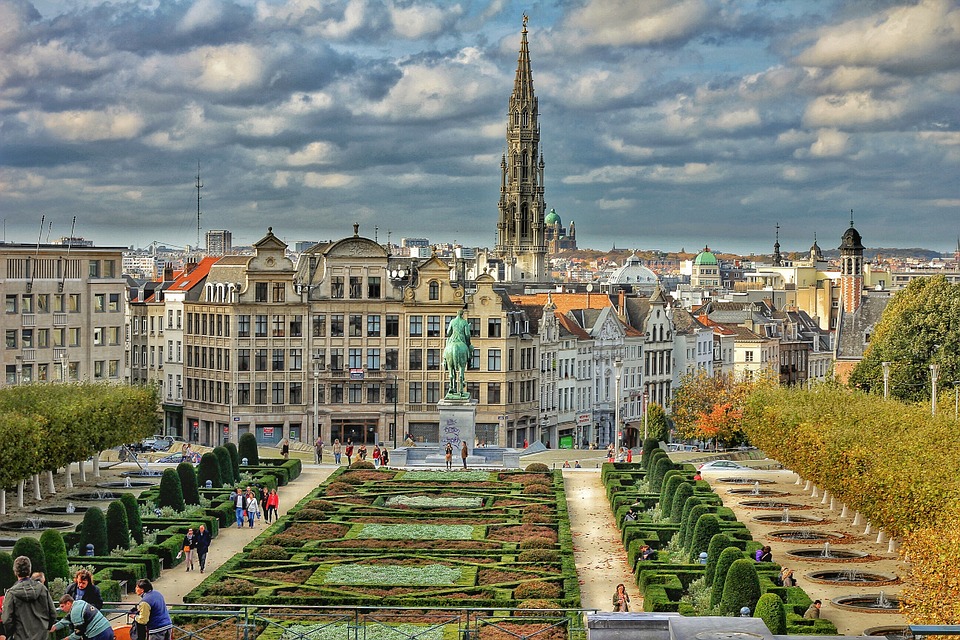 Brussels is one of the main stops for visitors in Belgium. Its accessible location through air or train has led to many discovering the historical, culinary, and arty secrets of the city. A quaint little town, there is an old-world charm to Brussels that makes it stand out. It is diverse enough that travels of all kinds, be it business, solo travellers, or families, all have something interesting to experience when in the city.
The compact nature of Brussels makes it easy to walk to most of its main attractions, and there are plenty of those around the city centre. For a first-timer in the city, three characteristics stand out that are truly exceptional and unique to Brussels.   
Street-Art
While the trend of street-art is catching up across the world in metropolitan cities and elsewhere, Brussels has always had a strong association with it. Walking the streets of the town, don't be surprised to find large hand-painted murals of the local fictional legend Tintin on walls or graffiti done by some of the leading mystery artists of the street-art world such as Invader. In a more conventional form, there are sculptures, like the legendary Manneken Pis and its lesser-known counterpart Janneke Pis, dotted across the city. From being modern to controversial to merely traditional, there is a lot to see and appreciate while walking the narrow street including the fountains found in squares that have some arty element to them.   
Food
You can get an idea of Belgium's culinary legacy simply by the fact that quite a few fantastic comfort foods are related to it. Belgian waffles and Belgian fries are simply divine, and Brussels is teeming with shops that sell them at low prices but made to perfection. Sweet of savoury, waffles come with a variety of toppings, and as for the fries, you can add a bunch of condiments to the deliciously warm thick-cut potato snack.
Now, regarding drinks, beer is such an essential part of Brussels that it would be a crime not to taste one of the 250 plus options available throughout the city. For enthusiasts, visiting the craft beer bars is an excellent way to experiment with different local options on offer. However, no trip to Brussels is complete without appreciating the local chocolate and nothing beats fresh strawberries dipped in oozing chocolate to overcome that sweet craving.
Museums
Admirers of the art and architecture will be enthralled by the many museums that are spread out across the city of Brussels. The Grand Place, comprising of the City Hall and the King's House, is the perfect location to start your city tour. Surrounded by exquisite buildings done in great European style it is sure to make any culture enthusiast jump with joy. In addition to Grand Place, there are many more options to indulge in the city's museum culture. From the Royal Museum of Fine Arts to the lovely Belgian Comic Strip Centre and from the Museum of Musical Instruments to the Musem of Natural Sciences, Brussels is a fascinating city that is ideal for a weekend getaway or a short stopover during a grand European tour.