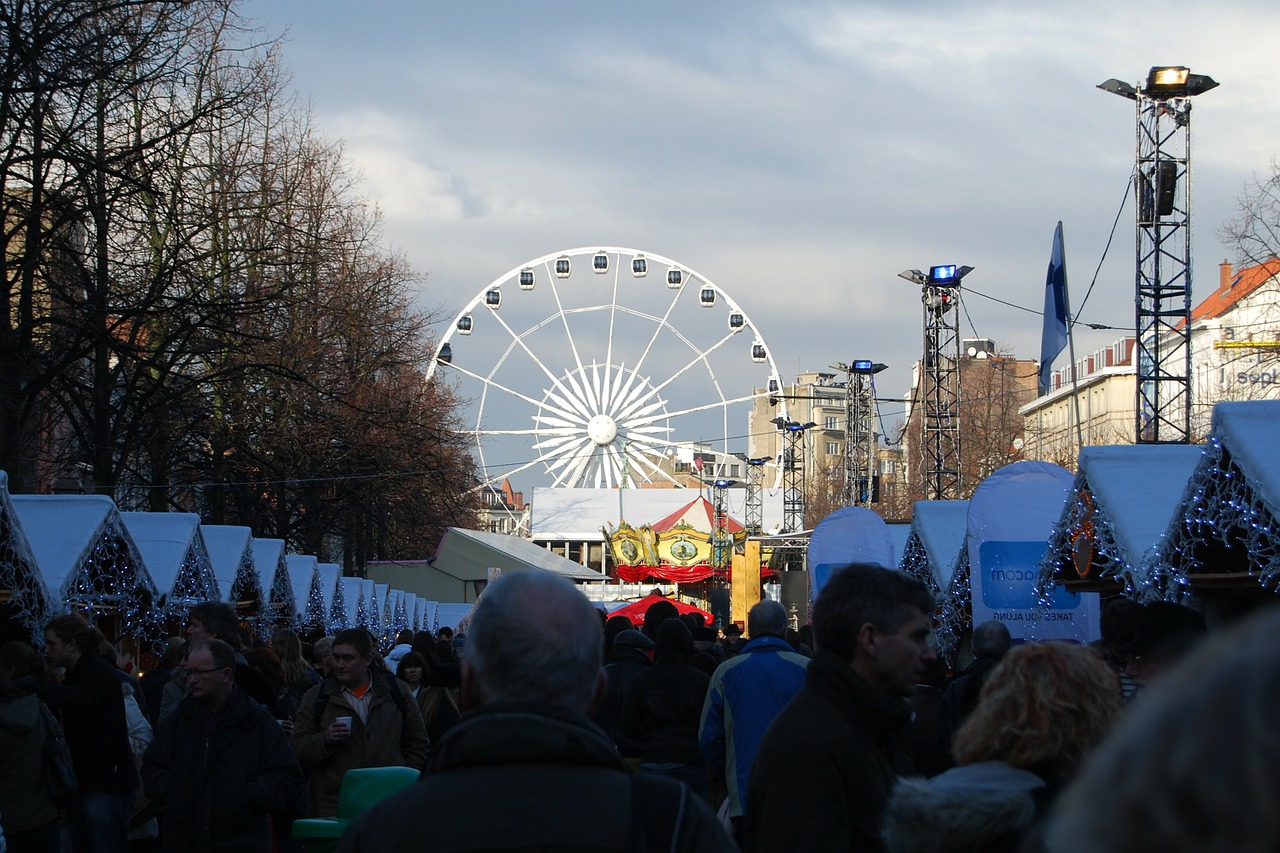 This Belgium city is well- known for the Christmas celebration and is super famous for its diverse Christmas markets. This winter land markets offer ample choice to stock up your bag with different presents. Do you fancy something artisanal, traditional, gastronomic? Or looking for vintage stuff? Well, then visit the Brussels Christmas bazaars as they have something in store for everyone, and they can be found all over the city, even in the enchanting surroundings of fairytale castle! So, take a quick look at the best of the Brussels Christmas markets and explore the culture of Brussels city.
Winter Wonders
Head to this cosy and beautiful Winter Wonders market during the Christmas holidays to have great shopping and eating experience. With more than 200 chalets to go around located at the Grand Place in Brussels, and a covered ice rink with light and festive parades make this place a perfect hangout place for you and your family or friends. You can reach here by bicycle, by the metro or on foot.
Christmas market in Anderlecht
This magical market is located at the majestic Place de la Vaillance. The place is full of artworks of passionate artisans which offer something special every single day. The grand opening is done by Santa Claus and along with the shopping experience, you will get have a good dose of entertainment starting with a music concert and magnificent fireworks for everyone.
Cosy Christmas market in Watermael-Boitsfort
This enchanting market in Boitsfort is a perfect place for Christmas cocooning. Come and walk around the huge tents, enjoy the cosy atmosphere while searching perfect gifts to put under the tree for your loved ones. Don't forget to greet Santa and click a picture with him.
Christmas Market in Ixelles
Brussels' largest Christmas Market is located in Flagey Square. This small warm tent has a large selection of artisans from all over France, Belgium, Germany, and Hungary under one roof offering various gifts and lots of treats for gourmets.
Swedish Christmas market in Etterbeek
This is one of the best Christmas markets in Brussels. Get your hands on beautiful Swedish textiles, handicrafts, cute elves, and decorated candlesticks. Also sate your appetite with Irresistible Swedish specialities like hot bread, famous Swedish dishes, and sweets and mulled wine, during your day off.