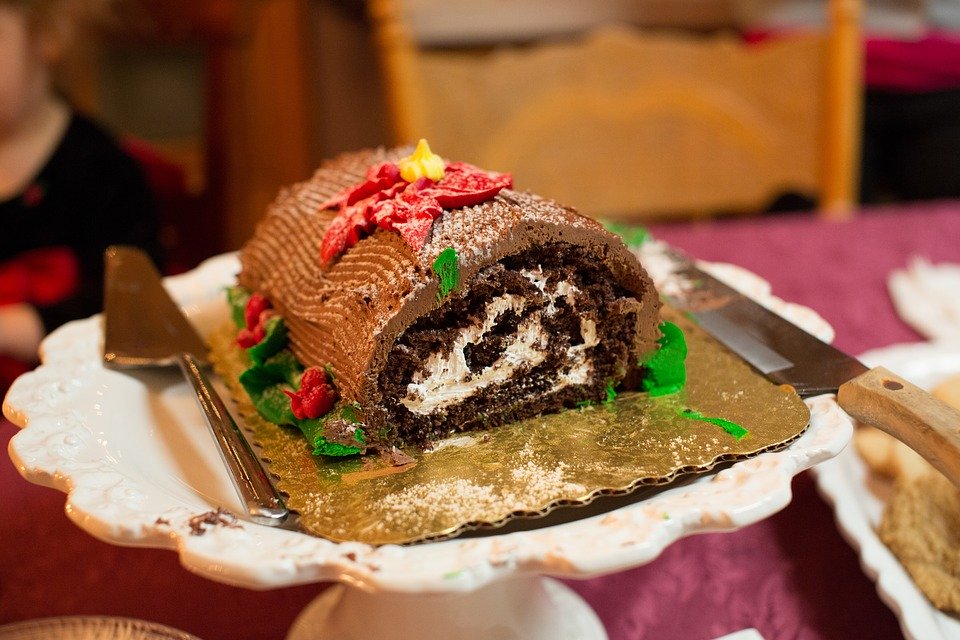 Visiting Brussels during the Christmas season means you get to the amazing Christmas markets and rich, savoury Belgian comfort food. Although you can find traditional dishes all year round, winter brings with it a host of seasonal ingredients and foods. You shouldn't leave Brussels without giving some of these dishes a try. 
Christmas Dinner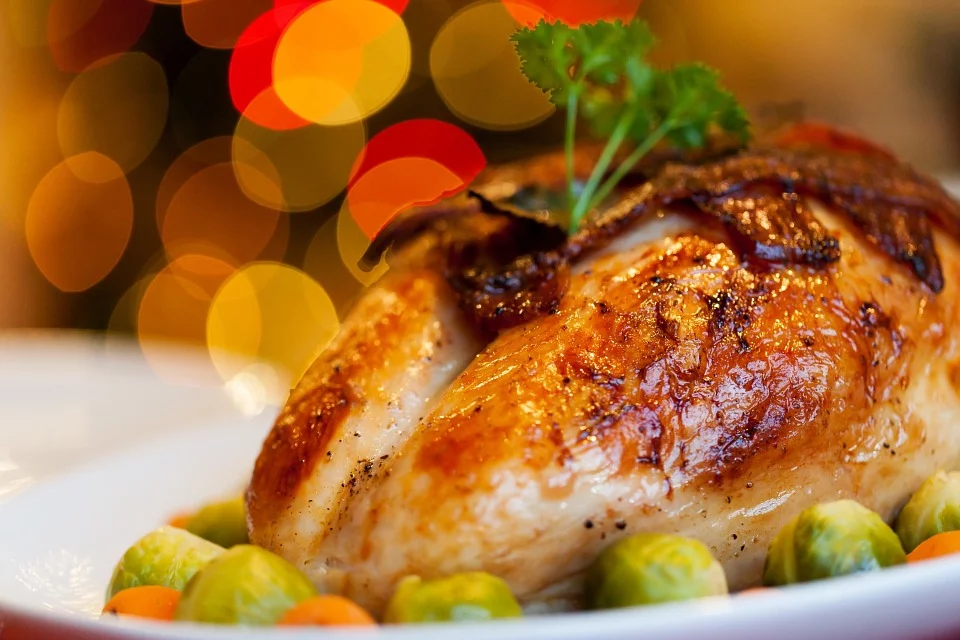 Locals usually celebrate Christmas Eve at home with their families; the main course often involves turkey, but a piece of game or a nice roast are common as well. Traditional Belgian Christmas dinners have entrées of fish filets or shellfish, chances of this increasing the closer you get to the seaside. Winter is mussel season so you can enjoy them accompanied by a fair portion of chips. You'll also find delicious shrimp croquettes served as an entree or a main course. 
Yule Log
This traditional Christmas cake is truly a work of art; bakers use chocolate frosting on sponge cake to decorate it like an actual tree log with bark. Half the fun is in covering the roulade with chocolate icing, tracing grooves in it with a fork to make the outside resemble bark, finishing it off with a sprinkling of powdered sugar for snow. A popular alternative is the ice cream variant, found in stores around the city, which makes for a lot less hassle the day of.
Speculaas
Reserved for the best-behaved children, traditionally spicy speculaas are shortbread biscuits made with brown sugar, butter and lots of spices on the Eve of Sinterklaas, these generally start appearing in Dutch supermarkets around October. Varieties of speculaas are also available; our favourite is the gevulde speculaas. The almond filling and soft crust hide under a crumbly top and bottom. The spicy base is filled with a thick layer of creamy marzipan and then baked into a sugary sandwich. Fresh gevulde speculaas can be bought from most supermarkets during the festive season and many Dutch bakeries pride themselves on their particular take on this Dutch classic.
Cougnou
Cougnou is a sweetbread prepared with yeasted dough filled with raisins, chocolate chips, and occasionally comes topped with pearl sugar. Originating in Hainaut, this brioche-like bread usually takes the shape of a swaddled baby, earning it the moniker 'the bread of Jesus'. It is often given to children and served with a cup of hot chocolate on the side. Nowadays, it is mainly found in Belgium and some parts of northern France.
Glühwein
When Christmas season begins, you'll find Glühwein or glow wine in pubs all around the city. This warm drink is significantly more peppery than its other variants and contains traditional Dutch spices like anise, nutmeg and cinnamon. These aromatic ingredients are boiled with red wine and the resulting beverage is then served up with a slice of orange or an aniseed star. Guzzling down a glass or two will leave you with a warm fuzzy feeling.