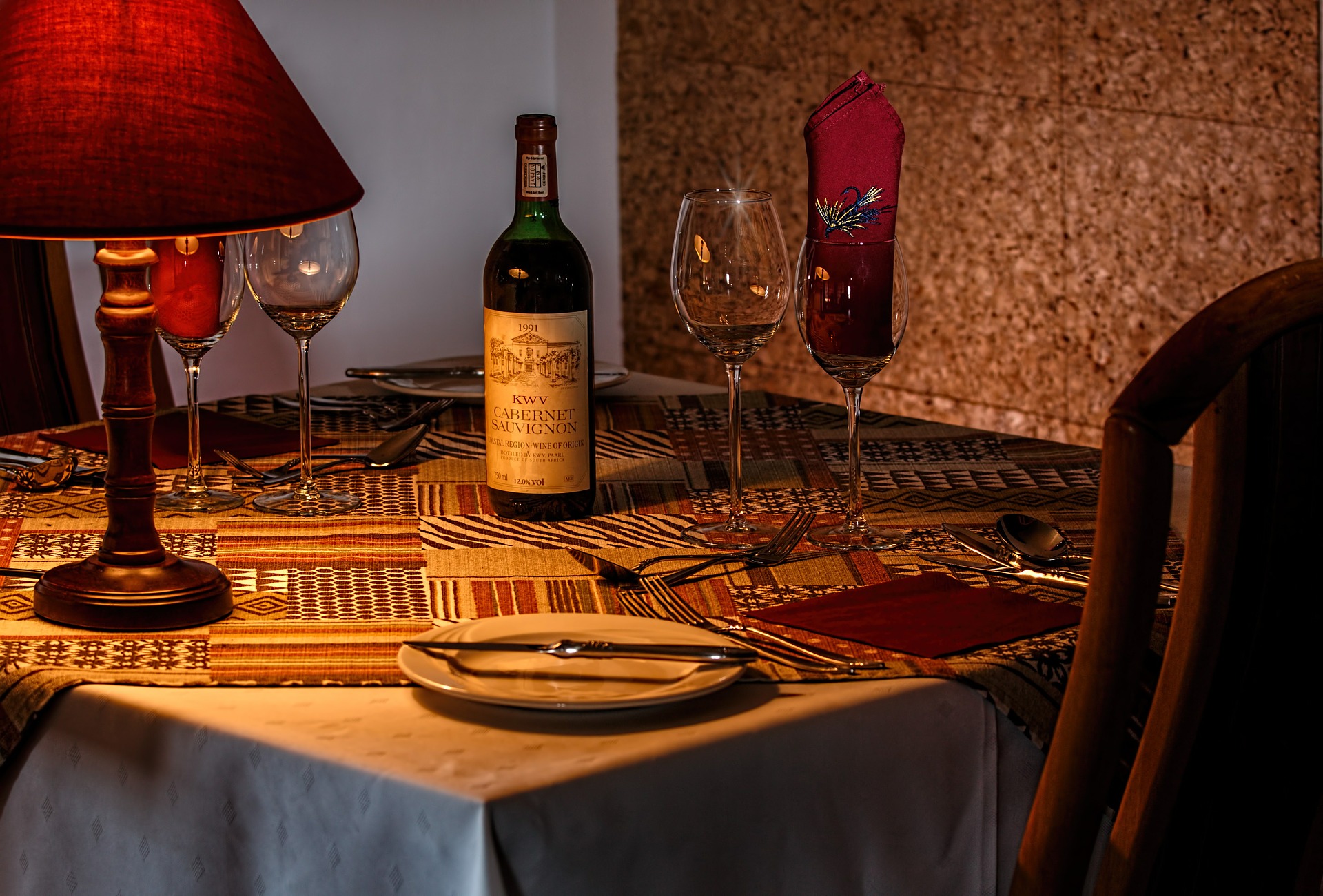 Whether you're newlyweds or going on the second honeymoon, Brussels is a wonderful place to visit. With cosy wine bars, intimate cafes or snug patisseries, Belgium is a great place to kindle the romance. Perhaps go for a day of retail therapy at Maasmechelen Village or take a massage together, there is something here for everyone. When it comes to food, Brussels has some great establishments that have a warm, intimate atmosphere for that perfect date.
Le Wine Bar des Marolles
Run by art and antique aficionado and sommelier Vincent Thomaes, Le Wine Bar des Marolles is a great place to spend an evening. The establishment serves amazing French and European fare including amazing tapas and a great selection of red wines. Their freshly baked bread and Basque sausage and Chorizo ​​Iberico Bellota are divine. 
Winehouse Osteria
The Winehouse Osteria is an amazing Italian charcuterie which is open from morning to evening and has the best pizza in town. Drink amazing Italian wine as you sample delicious food prepared from the freshest ingredients. The place opened in 2013 in a beautiful historic building built by a Flemish architect to honour his wife in 1940.
Their menu also has some great vegetarian and gluten-free options. Sip on a glass of prosecco as you enjoy their red tuna Tagliata with Sala of Radicchio di Treviso or Tagliolini with truffles along with your significant other. Make sure you stay for dessert and try their Tiramisù or panna cotta.
Publiek
Olly Ceulenaere's dream of creating a warm French-Belgian restaurant finally came true in 2014. Publiek even managed to bag a Michelin Star.  The beautiful outdoor lighting welcomes you to the open kitchen restaurant with seasonal dishes at reasonable prices. The minimalist aesthetic extends to its food and with separate menus for lunch and dinner, there is so much to try. 
Huis de Colvenier
One of Antwerp's hotspots, Huis de Colvenier has been going strong for over a quarter of a decade. Chef  Patrick Van Herck has been giving a modern twist to traditional French classics and gives you a chance to access to their 19th-century wine cellar. The open kitchen is a sight to behold as you watch the artists at work. The aroma of desserts, appetizing dishes and a collection of over 20,000 of the best wines are all the makings of the perfect romantic evening. More than just a delicious dinner, Huis De Colvenier serves a total experience. The menu is seasonal and you can discuss it with Van Herck himself.