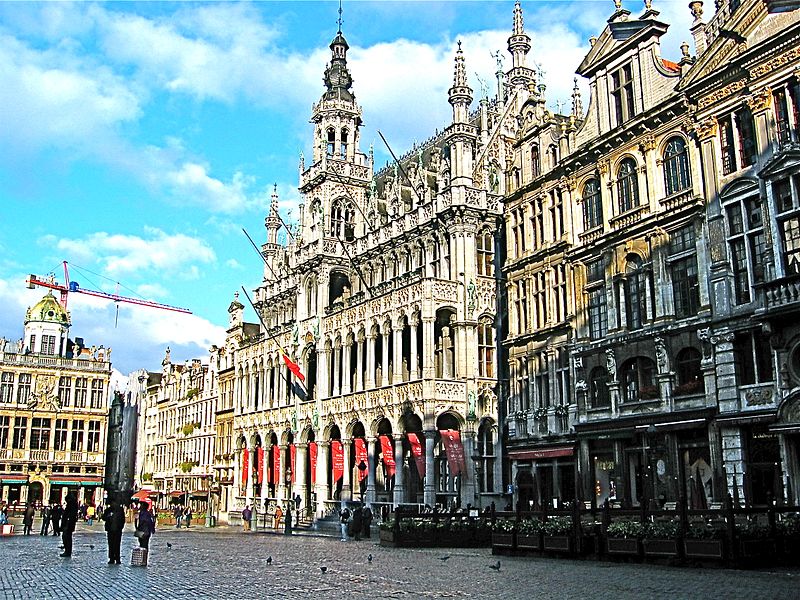 Credit: Credit: Pastor Sam / CC BY 3.0
Brussels is truly a European tourist destination like no other. For anyone who wants to learn about chocolate, beer and history, Brussels is the place to be on your holidays. Aside from its innumerable tourist attractions, Brussels also has a lot to offer in terms of culture and entertainment. Head on over to this Belgian capital to start off the New Year in this city.
January brings in a New Year and also continues its streak of cold temperatures throughout the city. Brussels is especially beautiful with its snow-capped architecture, and the Grand Place is a must-visit during this time! Sunny days are not as frequent as most of the days are cloudy and foggy, but don't be disheartened as there is still plenty to see and experience.
The temperatures during the day are usually quite low, up to 3°C ( 3°C), and at nights they drop even further to 1°C. So, if you don't mind the chilly winters, then definitely book a flight to Brussels. Other than the tourist attractions in the city, there are a number of food and drink tours for you to experience. It serves as the perfect chance to bond with your loved ones and also to taste the delicious cuisine and wash it down with some freshly brewed beer. These tours take you through the busy city streets and through popular landmarks where the guide will usually explain the area and you also get to see the culture of the city.
Brussels is also an ideal place for you to take your kids, with Mini Europe and Comic Museums to keep them engaged. Be sure you pack heavy as coats, jackets and even boots come in handy. Other than the frigid temperatures there is much to see, and definitely, a whole lot of chocolates and beer for you to have!
Brave the cold this season and be ready to welcome in a whole New Year by celebrating in the capital city of Brussels.