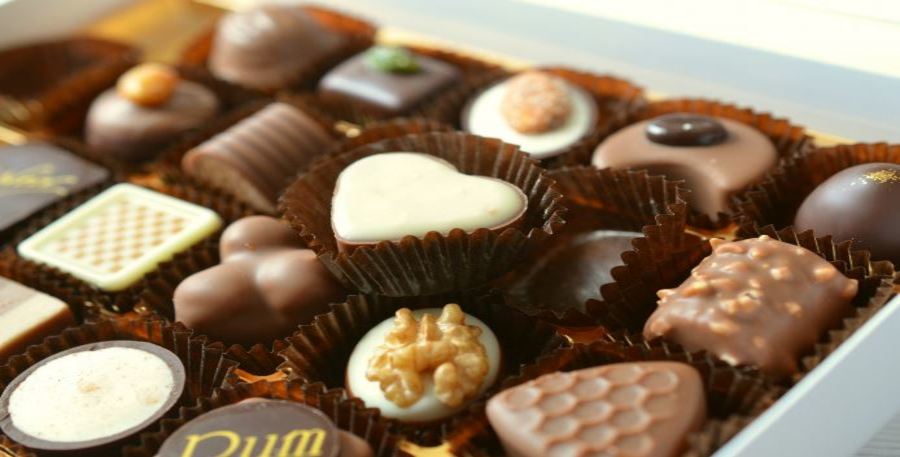 When you think of Belgian cuisine, the first things that comes to mind is waffles and chocolates. A vegan might think there are limited options. Fret not, Brussels is catching up to the dairy-free and meat-free trend, so a vegan can enjoy scrumptious meals and chocolates. There are several places in Brussels where one can indulge sweet tooth and even go on tours to satisfy cravings.
Neuhaus
For some brown and sticky gooey goodness, stroll right into Neuhaus on the Galerie de la Reine. This Belgian chocolatier has been crafting their classic recipes for more than 150 years. While those recipes may not be suitable for you, Neuhaus's chefs have reinvented some of their dark chocolates to include cocoa butter rather than normal butter so instead of the boxed bites, grab the unusual vegan dark chocolates on a stick. Their unique presentation adds a memorable experience and is great with a hot cup of coffee  there. 
Chocolaterie Mary
Popular among the locals, with several locations around the city, we recommend the ones on Rue du Lombard or Galerie de la Reine when you're in Brussels. Mary has a host of vegan dark chocolates you can choose from and the best part is the large number of free samples you can taste. Ask the staff to help you pick out the vegan varieties from the giant displays. We absolutely adored their 72% dark Sao Tomé or their Tablette Brute Noir, which is incredibly dark and filled with nuts like pistachios, almonds, and hazelnuts. Try the Galler Noisettes, which are made with cocoa butter and hazelnuts. It's a blend of 65% dark chocolate, but it is 100% vegan deliciousness.
Leonidas
With more than 40 locations in the city, for four generations, the Belgian Master Chocolatier Leonidas has made chocolates with the freshest natural ingredients. They have a huge variety of chocolates made with 100% pure cocoa butter and are 100% Belgian too. Each of their stores offers free samples of vegan dark chocolates. 
For less expensive options, buy some of the best truffles and chocolates in supermarkets around the city. Chocolate bars from Galler are available at local stores and are a notch above anything you may try at home.