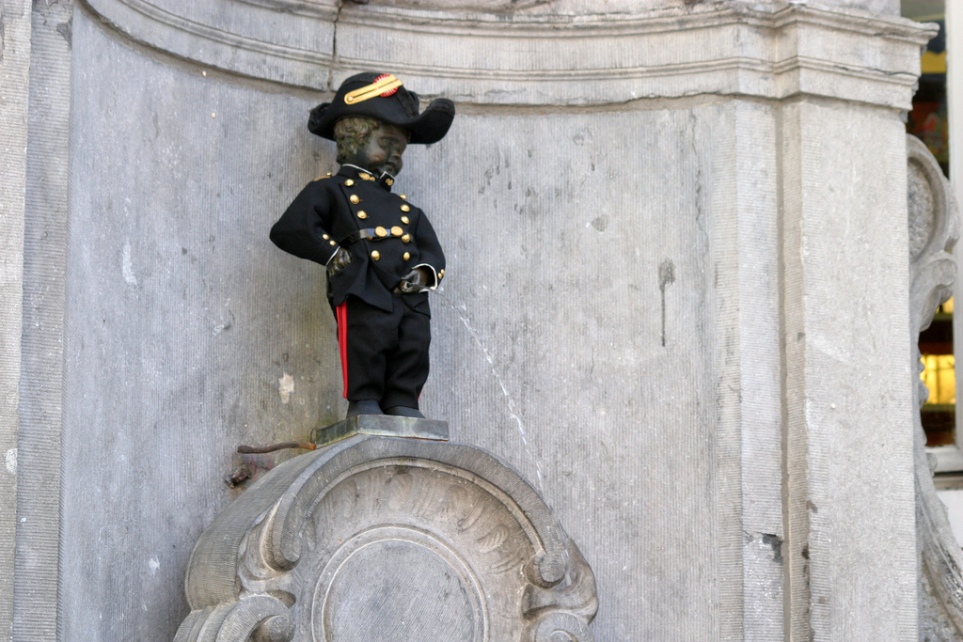 Credit: Flickr / Arild Finne Nybø / CC BY-SA 2.0
Sometimes the best things in life often those that come at a cheaper price. And this is especially true when you are travelling to Brussels and want to save up the extra little cash for purchasing the delectable treats that this Belgian city is known for. Read more to find out the free places to explore Brussels, and shop to your heart's content without putting a strain on your wallet.
Manneken Piss
This is probably the most well-known tourist spot, and also for being the monument responsible for bringing Brussels on the world map. Many stories lie behind the statue of the little boy in the compromising position and you can visit to see and learn more about his history.
 
Grand-Place
Flanked on both sides by the Gothic buildings. This central spot is also close to many historic attractions including the Manneken Piss, and the St. Michael and St. Gudula Cathedral. Grab a coffee from the café and enjoy some street performances during your time at the plaza.
 
St. Michael and St. Gudula Cathedral
Known by the French writer, Victor Hugo as 'the purest flowering of the Gothic style' the design style are appreciated by the visitors of both the churches. It has also served as a site for royal weddings and funerals.
 
Royal Museum of the Army and Military History
For a history lover, this is a beautiful spot to explore the violent part back to the Middle Ages, the weapons, uniforms, documents and even technology used from various points in time.
 
Palais de Justice
Considered to be Belgium's Supreme Court of Law, this building is one of the largest construction projects undertaken during the 19th century. You can visit this spot for its grandeur and also for the views it provides of the city.
 
Grab a rental car, or book a tour to explore and wander through the beautiful city of Brussels.